Review: Cyberpunk 2077: Phantom Liberty is a transformative overhaul
CD Projekt's pulpy sci-fi thriller delivers a strong campaign and much more of what many players wanted at launch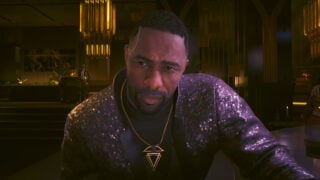 It's fair to say that, with the release of Cyberpunk 2077: Phantom Liberty, the comeback story will be practically complete.
Cyberpunk 2077 joins the ranks of No Man's Sky and Final Fantasy 14 as a byword for a game that launched in flames and needed a colossal apology tour to make things right.
Even with the huge 2.0 update that was released to all players alongside Phantom Liberty, Cyberpunk 2077 is still not what many players had hoped it was going to be.
However, this DLC – which doubles as a farewell to the game as developer CD Projekt moves on to a full sequel – serves as not only a make-good for the mistakes of the past, but the best content that's ever taken place on the streets of Night City.
Phantom Liberty takes place in Dogtown, a new area of Night City previously unexplorable in the main game. Dogtown is littered with shanty towns and opulent buildings falling to pieces and, crucially, just as V arrives, the President of the New United States crashes down to earth.
Encouraged by a mysterious new figure, V finds themselves entangled in a web of intrigue with FIA agent Solomon Reed, played by Idris Elba. This is just one way in which Phantom Liberty deals in Hollywood spectacle: There's a real bells-and-whistles feel to the main thrust of missions, which when played sequentially, could easily rank as one of the strongest single-player experiences of the year.
Dogtown itself flew past as we pursued the main narrative thread, an issue the game seems to acknowledge with a clunky roadblock that forces you to engage with the less-than-sparkling side jobs.
Missions are varied in not only their activity but also their pacing. There are several missions in which not one shot is fired, and the spy-thriller espionage vibes are turned up all the way. These are the absolute highlights of Phantom Liberty and an element of the game we wished was explored further.
This is actually a theme of the DLC – mechanics that are suddenly introduced and then dropped seemingly just as quickly. It feels like there's scope for a much longer expansion here, but on the other hand, the relatively short length means that Phantom Liberty never outstays its welcome.
It's a boxset you finish in a weekend and want more of, rather than a turgid grind with few highlights. However, this does mean some whiplash between missions where you're doing the rather boring base-Cyberpunk style shooting gallery missions, and Cyberpunk's neon-James Bond capers.
"There are several missions in which not one shot is fired, and the spy-thriller espionage vibes are turned up all the way. These are the absolute highlights of Phantom Liberty"
Speaking of the base game, notable by his relative absence is Johnny Silverhand. Relegated to more of a jumpscare when he appears rather than a recurring annoyance, his input is much more measured in Phantom Liberty. The rest of the cast is enjoyable, even if Idris Elba's American accent takes a transatlantic holiday every so often.
The overall narrative of Phantom Liberty is far stronger than the base game of Cyberpunk 2077, and although there are a few twists and turns that are heavily telegraphed, the process of getting there is always enjoyable. Even characters that only appear for a mission or two are far more memorable than much of that found in the original. A couple of boujee French netrunners that encounter V at a Roulette table are a particular highlight.
Dogtown isn't massively memorable as an open-world environment, but the new interiors that Phantom Liberty introduces are very strong. They're not only visually interesting spaces to inhabit, but much like the main game, they look absolutely incredible. The game is still such a visual showpiece, and on PC we ran into very few issues running the game on Ultra: Ray Tracing, outside of some screen-tearing when moving from very dark to very bright environments.
While it's not tied to the DLC itself, the massive 2.0 update that releases alongside Phantom Liberty is one of the most transformative we've seen in a single-player RPG of this size.

Not only is there a sense that this update made sure to cover virtually every nitpick that fans had at launch, but smart changes like divorcing the clothes you wear from your armor stat, a totally revamped skill tree, and an abundance of ways to spec your character make this 2.0 update feel almost sequel-like in its changes to the Cyberpunk formula.
There are obviously limits to how this can manifest in the game, as you can only change so much about the nuts and bolts of how a Cyberpunk mission works (as CD Projekt seemingly acknowledges in this farewell piece of content). Still, the 2.0 update is the best incentive to give Cyberpunk 2077 another try that the studio has ever offered up.
Pair that with a pulpy spy thriller full of excellent set pieces and strong characters, and Phantom Liberty is Cyberpunk 2077 at its most well-realised.
There's an element of sadness to it, thinking about what could have been if the launch game was up to the standard Phantom Liberty is today, but at the very least, it means that CD Projekt can move on to its next project safe in the knowledge that Cyberpunk 2077 was left in an excellent state.
Just how much goodwill the launch game had to make up to each player is different, especially when you consider the extreme difference in experience that PC players and last-gen console players got at launch.
And while there's nothing that Phantom Liberty could have done to make it up to those console players who received a broken game after a decade of hype, it does at least sail much closer to the game that was promised all those years ago.
Cyberpunk 2077: Phantom Liberty is a pulpy spy thriller that we enjoyed massively. Excellent main missions are complemented by a revolutionary 2.0 update that makes this expansion worthy of giving the game a second chance.
The main quest is an excellent spy romp
2.0 update is staggering
Interesting new characters
New interiors are visually stunning
Dogtown isn't memorable
Side jobs aren't anywhere near as strong as the main missions
4 / 5
Version tested
PC
Related Products
Other Products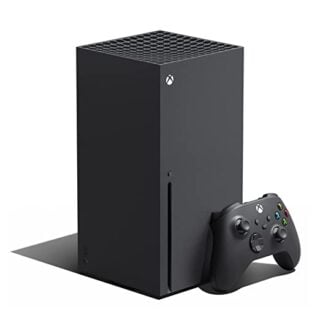 Xbox Series X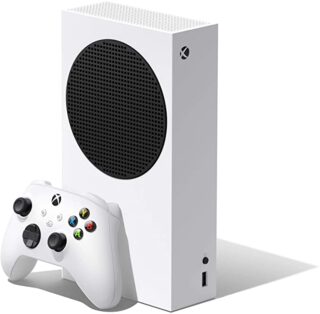 Xbox Series S
Some external links on this page are affiliate links, if you click on our affiliate links and make a purchase we might receive a commission.