Assassin's Creed Valhalla review: A hearty, bawdy Viking feast of a game
Ubisoft's epic is a little messy, but knows how to have a good time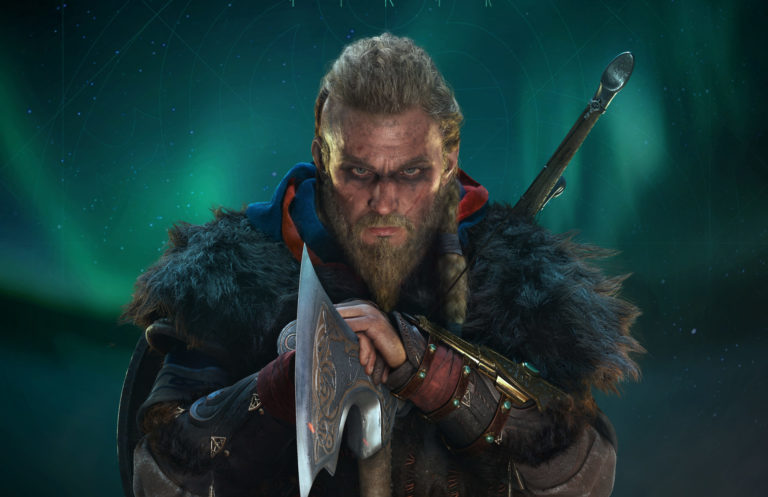 Vikings aren't always the best fit for Assassin's Creed. There's something especially bizarre, for example, in seeing Valhalla's beefy fur-clad protagonist Eivor free climb mountainsides like spider-man. Or switch from sneaky intrigue and hidden-blade kills one second to drunken screaming brawls the next.
Yet as so often with this series, Valhalla succeeds by leaning into its contradictions. It cares more about laying on a vast smorgasbord of enjoyable morsels than ensuring they all complement each other perfectly. The result is about as comprehensive a Viking action-RPG that you'll likely see for some time, and much of its Norseplay is as boisterously gratifying as it should be.
The foundation, even more than in previous Assassin's Creeds, is that Ubisoft Montreal have really done their history homework, and showcase their findings with palpable enthusiasm. Building and ship designs, furnishing and garments, dialects and cultural beliefs have all been plucked from archaeological digs or legends buried in old oral histories. No nugget of Viking or Saxon ephemera has been left unmined.
This rigour shines through in Valhalla's landscapes – gloriously open, especially from the series' signature vantage points, and riven with contrasts. You soon abandon the glowering mountains of Norway for the greens of England, a country dissected by snaking rivers into condensed islands full of thick swamps, blossoming settlements and regal Roman ruins. Your longboat is the perfect predator in these environs, stalking the waters for shoreline abbeys to raid and houses to loot.
It's a fine set up to spin some fantastic yarns around some powerful personalities. Each region of England offers up a self-contained campaign in which Eivor and her (or his – your choice) band of exiles seek to establish bonds with local lords, stewards and sheriffs. Whether you're sniffing out traitors in Mercia, storming castles in East Anglia or tracking assassins around London, it's always fascinating to see how these tales conclude.
Eivor is always at the centre, of course, and she's a big character, combining cautious wisdom and assertive bravado to great effect. But the whole cast is memorable, from your fellow warriors and tradespeople that join your settlement, to the kings themselves. True, there aren't many recognisable historical faces to slot in this time, but perhaps for that reason the writing feels more liberated in how it voices its stars and piles up its dark ages memorabilia. Between the po-faced politicking there's plenty of wonderfully crude banter, an intriguing layer of mythology and dozens of incidental encounters.
Inter-mission vignettes or 'world events' especially add texture by highlighting everyday concerns or revealing fragments of Viking wisdom. In one case, we came across two neighbours arguing over the takings from their grain sales, and after talking to their families it seemed the only solution was to make them return to the simple life they had before they started caring about profit. We dutifully set their grain silo alight, and everyone cheered as it exploded. Sure, these silly skits are more funny weird than funny ha-ha, but they're compelling because they aren't predictable.
"It's unfortunate that most of the laughs Valhalla conjures are accidental. There's a slapstick looseness to the way Eivor, NPCs and the world itself behave, giving many scenes the feel of Monty Python like spoof."
It's unfortunate, in fact, that despite all the painstaking recreation of customs and costumes in Valhalla, most of the laughs it conjures are accidental. There's a slapstick looseness to the way Eivor, NPCs and the world itself behave, giving many scenes the feel of Monty Python like spoof. Events jolt into motion without introduction. Bystanders get stuck in looped animations or deliver lines inappropriate to the situation. Eivor's unwieldy parkour might see her prance gracefully as a gazelle or bound through sets like a disoriented kangaroo.
It doesn't help that the game's performance is studded with myriad glitches, from intermittent music and teleporting allies to side quests that become incompletable if interrupted. You just can't be confident that anything in Valhalla will consistently follow a discernible logic, which chips away at any authentic atmosphere and dissolves punch lines into nonsense. That event with the grain dispute? As we left the scene the fire from the silo spread, setting the two families' homes ablaze. They continued to cheer.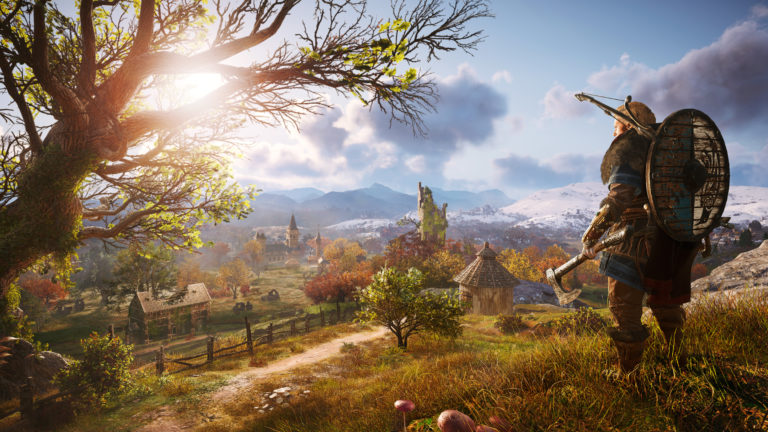 And while most of the time the haphazard tone is easy enough to tolerate, it is detrimental during raids and big set-piece battles, which come to feel like half-baked re-enactments. Unleash a thundering parp from your war horn to commence a charge, and costumed models pair up to tamely exchange blows, or stand around waiting for their cue. Their timidity frees you to rush around bopping heads and leaping on roofs like some crazed rogue, against ambient battle noise that sounds like it's being piped in through speakers.
Combat does become more satisfying as you discover ferocious new skills and face tougher individual opponents, especially the high-level 'zealots' hired to hunt you down. But most fighting in Valhalla is too routine and orderly to get the blood pumping, and fails to convey the sheer thrill that Eivor and friends are supposed to extract from it.
It's a good job there's tons of other things to do. Tons. And what matters most of all – they mainly avoid the tedious checklist approach that plagues many open-world adventures. Exploration neatly balances guidance and mystery – biomes are peppered with unmapped curiosities, from marvellous unique sights to underground tunnels, mountain caves and destructible walls concealing treasures.
When discoveries are made, a little ingenuity or investigation is required to secure your prize. And you don't get bogged down in endless loot. New gear or special abilities are rare enough finds that they feel worth the effort.
Even more nourishing is the way Valhalla builds up its Viking experience with layers of enjoyable distractions that feed into the whole. It's always warming to return to your home settlement after a trip, to see how the place has flourished and get to know old and new friends a little better. And all your bloody plunder goes back into its fortification, motivating your every move.
Meanwhile, dice and drinking games, poetry battles, fishing, legendary hunts and on and on are pleasing in their own right and all help to enrich this approximation of old Nordic life.
If Vikings aren't quite convincing as shadowy assassins, then, they're an excellent fit for this open-world formula. Their thirst for big adventure and heroic tales is the perfect expression of the genre. And charging free around the English countryside axing up Saxons then nicking their gold is surely what games like this were made for.
Valhalla's sober detailed research is undermined a little by some slightly tipsy execution. But this is a hearty, bawdy Viking feast of a game which spins a fine tale and offers plenty to get your teeth into.
Great characters and story
A world full of interesting things to find
Enjoyably silly side content
Underwhelming battles
Glitches and poor performance
4 / 5
Version tested
PlayStation 4
Related Products
Other Products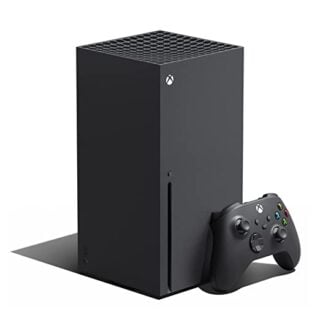 Xbox Series X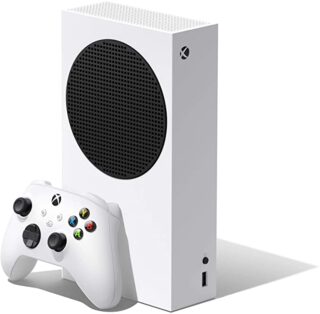 Xbox Series S
Some external links on this page are affiliate links, if you click on our affiliate links and make a purchase we might receive a commission.