Review: Assassin's Creed Mirage is a thrilling throwback to the series' heyday
The game's brevity is a breath of fresh air among increasingly larger open-world games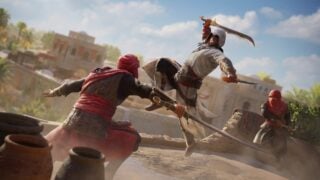 Assassin's Creed Mirage is a strangely self-reflective game.
It's seemingly an admission from Ubisoft that the Assassin's Creed series, once the yearly breadwinner for the French giant, has become somewhat overstuffed.
Speak to players who've tried out the last few entries in the series and you'll soon be met with stories about how massive the maps are, how seemingly endless the main quests are, and mixed emotions about the series' sharp turn toward RPG.
Assassin's Creed Mirage's greatest strength is the willingness to cut all the fat and focus on delivering a game that feels in many ways like a remake of an Assassin's Creed game from 2010. A singular focus on one extremely detailed city, several (but crucially not dozens) of linear missions, and water-tight mechanics make this a refreshing entry for those whom the series became a bit too bloated in recent years.
Assassin's Creed Mirage takes place around 900 years after Assassin's Creed Origins, and around 10 years before Assassin's Creed Valhalla. The game stars Basim Ibn Is'Haq, who you may remember from Assassin's Creed Valhalla's campaign. Mirage charts the start of Basim's journey with The Hidden Ones, as he grows up on the streets of Baghdad.
Basim's story is compelling and never loses momentum across Mirage's brisk runtime. There's an episodic quality to the game as Basim goes from target to target, getting older and gaining his stripes in the guild.
There are fun side stories littered around Baghdad, like when Basim finds a young boy being egged on by his friends to perform the famous "Leap of Faith," from a huge pillar. These small good deeds make Basim feel like you're a friendly neighborhood assassin, and they're nice breathing room before the longer, more complicated main missions.

On the surface, Mirage's main missions remind us of the recent excellent Hitman series. They present themselves as open-ended tasks that let you Assassinate your prey in whichever way you see fit, but unfortunately, it's far more linear than it first appears.
Each of the main targets is in a secure area, and you're typically tasked with luring them out in a certain way. This could be by blending in with traders that are entering the area or having mercenaries attack the guards, but the game really doesn't want you to just run up and stab them.
Perhaps an admission of how inept Baghdad's guards are at spotting you, even from feet away, there's invariably some blockage to the target that means that you're not typically able to sneak up of your own accord.
The opportunities that present themselves are fun, but they hold the player's hand, and there's no great opportunity to forge your own path of Assassination. For example, in one mission, we knew that we needed a credential to access a secret area where the target is supposedly hiding, but, if you go to get that credential before you've triggered the correct linear story beat, it arbitrarily isn't there.
"The opportunities that present themselves are fun, but they hold the player's hand, and there's no great opportunity to forge your own path of Assassination."
Perhaps owing to the short running time, Basim also grows incredibly powerful in short order, meaning that almost every stealth situation is very easy. There are occasionally some limitations, such as marksmen that will shoot at your pet bird (who operates more like a military drone).
This is a good thing. Assassin's Creed used to be a power fantasy about a lethal weapon, that, should they be able to penetrate an area, can take the whole place down silently, and in seconds. Thankfully, one-hit kills with the hidden blade return in Mirage, which contributes massively to its throwback feel.
Baghdad is a wonderful setting for the game, and makes great use of the Mirage's intentional brevity. The city is dense, full of interesting paths to parkour around, and is full of personality. We found ourselves quickly recognizing areas while making our escape.
The biggest testament to the implementation of Baghdad is that we felt no need to fast travel whatsoever because running across the whole map is not only enjoyable but doesn't take 4 hours like the scale model of planet earth in Valhalla and Odyssey.
Combat is very simple, as it was in the original AC games. It's all about timing a reversal to earn an instant kill, and avoiding killing blows. It's very basic, but you're so rarely getting into a straight-up sword fight (unless you're awful at the game) that it didn't get boring. The game is also very keen to kill you if you find yourself in a massive fight, further encouraging the stealthy approach.
Visually, Assassin's Creed Mirage is strangely at odds with itself. While the city and the world generally look incredible, we routinely noticed some dated-looking character models, and more than a few animation bugs when walking around in crowded areas.
The game also includes a filter that gives the game the same color palette of the original Assassin's Creed, and we can't recommend it highly enough. It's extremely nostalgic to walk around a white and blue-tinged Middle-Eastern street, a hidden blade at your side.
Mirage is a much-needed temperature check for the Assassin's Creed series. If the future of Ubisoft's Golden Eagle is framed around Assassin's Creed Infinity, a much-talked-about new platform that will host all future murderous adventures, then more games like Mirage aren't only welcome, but they feel like a necessary check and balance.
Mirage feels like an answer to the players that the series lost when it moved so sharply in the RPG direction and proves that both can operate side-by-side. While we'd have loved some more non-linearity in the mission structure, the base mechanics of sneaking around, and stabbing people, before jumping into a big bale of hay haven't been this fun since Ezio Auditore da Firenze was kicking a ball.
Assassin's Creed Mirage is a short, sharp trip through the blood soaked streets of Baghdad. A welcome return to the series' roots, Mirage is a breath of fresh air in the endless sea of open world adventure games.
The series returns to its roots
Baghdad's brevity is its greatest strength
Incredible lighting and architecture
Main missions are fairly linear
Characters feel somewhat visually dated
4 / 5
Version tested
PlayStation 5
Related Products
Assassin's Creed Mirage (PS5)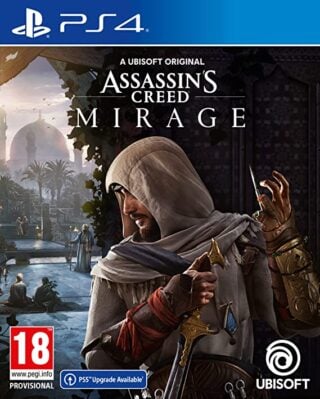 Assassin's Creed Mirage (PS4)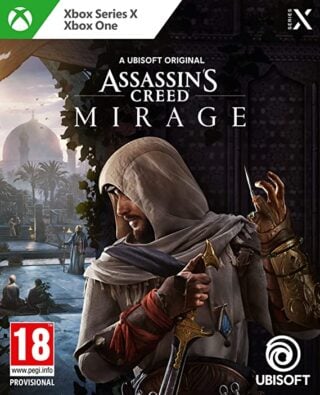 Assassin's Creed Mirage (Xbox)
Other Products
Some external links on this page are affiliate links, if you click on our affiliate links and make a purchase we might receive a commission.