Review: AEW Fight Forever goes all out to provide elite in-ring entertainment
What THQ's game lacks in variety, it makes up for in gameplay
Senior game design director
4 / 5
For decades, wrestling fans have considered WWF No Mercy to be the greatest video game representation of the sport to date.
While the genre has clearly made giant strides over the decades in terms of presentation, game modes and customisation, it can still be argued that when it comes to actual in-ring gameplay, THQ and AKI's 2000 N64 title remains the undisputed champion.
AEW wrestler and proud video game fan Kenny Omega is clearly aware of No Mercy's stature, which is why his role as AEW Games head of creative included bringing in No Mercy director Hideyuki Iwashita to advise on the feel of the first ever AEW game.
The result is AEW: Fight Forever, a spiritual successor to No Mercy developed by veteran wrestling game studio Yuke's that doesn't play exactly like the N64 classic, but clearly takes inspiration from it regardless.
The game's combat mechanics are set somewhere between No Mercy and 2K's more recent WWE games (which until a few years ago were developed by Yuke's). Whereas the N64 title was a slower, more simulation-based affair, Fight Forever feels like what you would get if No Mercy had been created with a more arcade-style slant.
Striking attacks are delivered quickly, and can be strung together to make combination attacks. Alternatively, players can attempt to grapple opponents which, if successful, gives them a selection of holds, throws and other moves to choose from.
In a sense, it's perhaps more similar to EA's Def Jam games, which were released in the years following No Mercy and used the same engine. While Fight Forever isn't quite as over-the-top as those rap-based grapplers were, its pace and emphasis on striking attacks feels like a sort of halfway house between No Mercy's realism and Def Jam's ridiculousness.
The main single player mode, Road to Elite, is an endearingly silly 16-week journey across North America. Players choose either an existing AEW wrestler or create a new one, then take on a series of four-week 'blocks', each consisting of a mini storyline which leads up to a pay-per-view event.
Although for the most part the player's route through this mode – and the potential storylines it throws up – depends on the outcome of the matches themselves, Road to Elite also features some very mild RPG elements, in that before each weekly AEW show players are given some time to take part in different activities of their choosing.
This can range from tasks that benefit the wrestler's stats, such as doing a workout or taking part in a mini-game, or can be something a little less conventional. In each city, for example, players can choose to go sight-seeing (accompanied by a comical cutscene in which they're clearly standing in front of a real photograph) or visit a local restaurant to try out that region's signature dish.
Whether you're working out, taking part in press conferences, doing meet-and-greets or trying out the local cuisine, it's also possible to bump into other wrestlers and have a chat with him. This ends with both wrestlers taking a selfie, which is then added to the player's Snapshot Album.
This superfluous filler would all be a bit pointless were it not for the game's genuinely entertaining dialogue. The idea of 'collecting' food and smack-talking rivals then grudgingly getting selfies with them in front of national monuments is complete nonsense, but the great thing is that the game absolutely realises this and has fun with it, offering some brilliantly daft conversations.
Our favourite moment came at a restaurant in Seattle, where a waitress served our wrestler a geoduck clam, then explained that it was pronounced 'gooey-duck'. This was our wrestler's reply:

As entertaining as Road to Elite is, it's a little on the short side and can be completed in a couple of hours. That said, it's clearly designed to be played through multiple times, with each of the four 4-week blocks containing three separate storylines depending on your previous results, and the Snapshot Album requiring multiple Road to Elite playthroughs to get every selfie.
It's in the ring where it matters, though, and in this regard Fight Forever should please fans of the genre. One highlight is the game's heavy emphasis on weaponry – as in real life, it gets the opportunity to push the level of violence further than WWE does (due to its family-friendly content agreements with TV networks).
There's something satisfying about riding a skateboard around the ring while your opponent tries to spray you with a fire extinguisher, but when the thumbtacks come out and the blood starts to flow, it's clear that Fight Forever delivers a level of brutality that WWE 2K wouldn't dare approach for fear of parental backlash. This also extends to the Exploding Barbed Wire Death Match mode, which surely requires no further explanation.
The roster is also relatively well-stacked, despite being typically outdated in the way all wrestling games are. Some of these decisions are deliberate – Cody Rhodes, who returned to the WWE more than a year ago, was kept in the game to pay tribute to his role in AEW's formation, while the late Brodie Lee, who passed away in 2020, is included as an unlockable fighter and appears in the story mode.
The game's numerous delays do mean, however, that some stars who joined later in its development aren't here, including the likes of Samoa Joe, Saraya, Toni Storm and Claudio Castagnoli. Some, like Keith Lee and Danhausen, will at least be coming in future DLC packs, but for now it's not clear if the missing stars will be added in subsequent DLC or held back for a potential second game.
"There's something satisfying about riding a skateboard around the ring while your opponent tries to spray you with a fire extinguisher, but when the thumbtacks come out and the blood starts to flow, it's clear that Fight Forever delivers a level of brutality that WWE 2K wouldn't dare approach for fear of parental backlash."
Of course, if you desperately want to see a certain wrestler appearing in the game, you can always create them yourself using the custom wrestler mode. This is nowhere near as extensive as the extremely detailed creation suite in WWE 2K23, so if you have a specific wrestler in mind you may struggle to perfectly replicate them.
That said, the game has a shedload of ring, announcer sound bites, which include countless wrestling names past and present, so it's clear that Yuke's wants players to add non-AEW stars to the game, even if their options are limited (and can't be shared with others online).
One potential solution could be the modding scene, something we're particularly excited about given how well the game runs on PC. Despite having a relatively modest set up (GeForce RTX 2060, AMD Ryzen 7 3700X, 16GB RAM), we were able to run the game on Steam at full 4K and 60 frames per second with no issues whatsoever, making the prospect of hardcore wrestling fans modding the game an extremely tantalising one (incidentally, it also runs like a charm on Steam Deck with high settings).

Fight Forever gets an awful lot right on its first attempt, but there's still room for improvement. The game is limited to four wrestlers on screen at any time (making a bit of a mockery of its Casino Battle Royale mode, which in real life starts with five in the ring), and given the game's emphasis on chaos, we'd love to see that expanded in the future.
As well as a much more flexible creation suite we'd also like to see proper commentary included (Jim Ross and chums pop up for the odd line here and there but there's nothing during actual bouts), the ability to fight backstage, and better entrances (you only see wrestlers standing at the stage, not making their way to the ring). But none of this detracts from the most important thing – it's fun to play.
Ultimately, the AEW game shares many parallels with the real-life AEW wrestling promotion. As a newcomer to the scene, it can't possibly compete with WWE's production values, its roster size and the legacy it's built up over decades – this is just as true in the digital world as it is in the physical one.
However, what it does offer is evidence that two different products can exist at the same time and can offer two different things to fans of the sport. What AEW lacks in size it makes up for in passion and, in the case of the game, playability. It may not offer a one-for-one replica of WWF No Mercy's combat but there are enough little flickers of DNA running through it to ensure that wrestling fans – especially in multiplayer with weapons all over the place – will have a great time with it.
AEW's first game gets a lot more right than it does wrong. Its Story mode may be a little short and it may be lacking when it comes to customisation options, but its solid in-ring combat system, its sense of humour and its emphasis on violence make it a viable, edgier alternative to the glossy WWE 2K series.
Satisfying combat mechanics
Story mode is full of pleasantly silly dialogue
Wide variety of fun and inventive weapons
Runs great on mid-tier PCs and Steam Deck
Wrestler customisation options are lacking
Story mode is a little short
4 / 5
Version tested
PC
Related Products
Other Products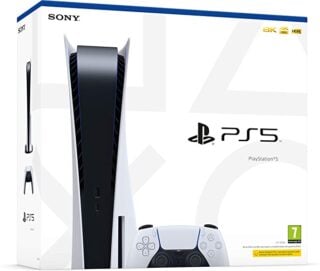 PlayStation 5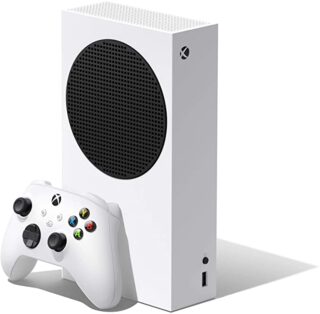 Xbox Series S
Some external links on this page are affiliate links, if you click on our affiliate links and make a purchase we might receive a commission.