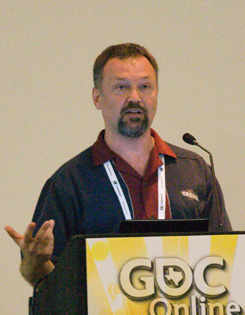 Tim Cain
Tim Cain is an American game designer and one of the co-creators of the original Fallout game.
Cain started his career in 1992 at Interplay, going on to work on Stonekeep, Fallout and its sequel Fallout 2. He co-founded Troika games in 1998 with Leonard Boyarsky and most notably programmed Vampire: The Masquerade – Bloodlines.
In 2016, he joined Obsidian to rejoin long-time partner Leonard Boyarsky for The Outer Worlds.
Tim Cain News
Fallout co-creators Tim Cain and Leonard Boyarsky recently directed The Outer Worlds