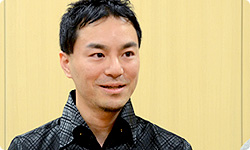 Shinya Kumazaki
Shinya Kumazaki is a Japanese game designer and general director of Halo Laboratory's Kirby series.
Kumazaki has been an employee of HAL since the early 2000s and has worked on nearly 20 games in the series. Since 2021, he has been a member of HAL's board of directors.
Shinya Kumazaki News
A new interview reveals the lengthy process behind getting Kirby "ready for 3D"