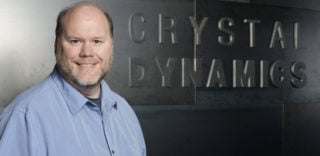 Scot Amos
Scot Amos it the Head of Studio at Crystal Dynamics.
During his games career Amos has acted as a producer for dozens of games including Rise of the Tomb Raider, The Sims 2 and San Francisco Rush 2049.
Scot Amos News
Square Enix previously said "content purchasable with real money will be aesthetic-only"
Offer will be available for PlayStation, PC and Stadia players
Content 'is being worked on' but might not release in 2021, says developer