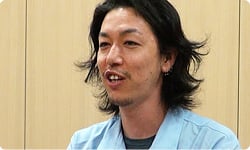 Ryuji Kobayashi
Ryuji Kobayashi has been a designer at Nintendo since the late '90s.
He was a character designer for games like The Legend of Zelda: The Wind Waker and New Super Mario Bros, and was design director on the DS, 3DS and Wii Animal Crossing games.
He was also design lead on The Legend of Zelda: Skyward Sword.
Ryuji Kobayashi News