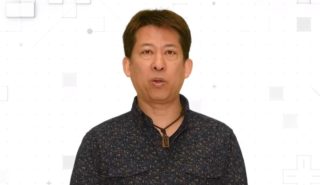 Kensuke Tanabe
Kensuke Tanabe is a Japanese producer and senior officer at Nintendo.
Tanabe has been a Nintendo employee since the mid-80s and is responsible for several franchises including Metroid Prime, Donkey Kong and Paper Mario.
As a designer, Tanabe has notably worked on games such as Super Mario Bros. 3, The Legend of Zelda: A Link to the Past and Stunt Race FX.
As a producer, the Nintendo veteran has recently overseen the Luigi's Mansion, Metroid Prime and Kirby games.
Kensuke Tanabe News
"Personally speaking, I want to keep developing Paper Mario games that are both innovative and unique"