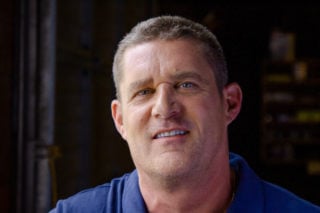 Glen Schofield
Glen Schofield is an American game designer, artist and former general manager of Sledgehammer and Visceral Games. He is currently CEO of PUBG Corp's Striking Distance.
Schofield trained in both fine arts and business and eventually started his video game career as an art director on licensed games based on The Simpsons, Ren & Stimpy and Home Alone in the early 90s.
He later joined Crystal Dynamics and led development of the Gex and Legacy of Kain franchises. However, Schofield would make his name at EA's Redwood Studios – later renamed Visceral Games – initially working on Lord of the Rings and 007 games, before creating the critically acclaimed Dead Space franchise.
The then general manager departed for new Activision studio Sledgehammer Games in 2009 and co-directed several games in the Call of Duty series, including Advanced Warfare and WWII.
Glen Schofield News
The Dead Space co-creator said his departure is "bittersweet"