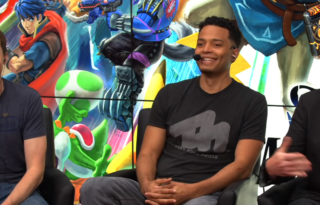 Eric Smith
Eric Smith is an American localisation writer, known for his work on various Nintendo series.
Between 2009 and 2019 Smith worked on the English writing of more than 30 Nintendo titles since 2009, including Mario & Luigi: Dream Team, Luigi's Mansion: Dark Moon and Paper Mario: Color Splash.
More recently Smith wrote dialogue for Super Mario Maker 2's story mode and Yamamura's Dojo, Legend of Zelda: Breath of the Wild and Splatoon 2.
Eric Smith News
Eric Smith also worked on English dialogue for Zelda and Mario Maker