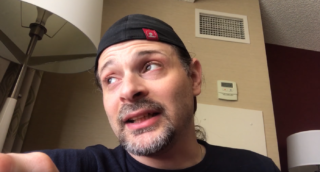 Darren Sugg
Darren Sugg is an American game designer best known for Epic Games' Fortnite.
Sugg started his games design career at developer Turbine, where he was part of the design team for PC MMO game Lord of the Rings Online (2007) and its expansion Mines of Moria (2008).
Sugg later worked on another online game, the browser-based Marvel Super Hero Squad, before joining Epic Games around 2012.
At Epic he started out helping with the development of Gears of War Judgment and Shadow Complex: Remastered.
But he made his name working on Fortnite's Battle Royale Founder's Pack, which went on to attract more than 250 million players.
Darren Sugg News