Zelda: Tears of the Kingdom OLED Switch may be announced today, GameStop employee claims
UPDATE: Nintendo has officially announced the special edition Zelda console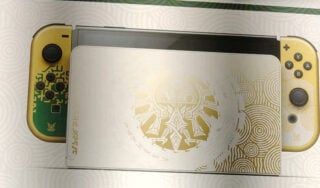 The much-rumoured Legend of Zelda: Tears of the Kingdom Switch OLED may finally be officially revealed today, a GameStop employee has claimed.
Nintendo will be streaming a presentation today at 7am PT / 3pm BST that will show off 10 minutes of new Tears of the Kingdom gameplay.
It may also, according to Reddit user SecretSantaSeven, officially announce the Tears of the Kingdom Switch OLED, apparent images of which have been circulating online for months.
"Take this with a grain of salt," they wrote on Monday, "but I work at GameStop and it seems a new Switch SKU was just added to our system before tomorrow. Get ready for that leaked OLED to be real."
---
Master Sword location | How to increase inventory space | How to increase hearts and stamina  | How to get warm clothes | Wingsuit location | Hylian Shield location | Duplication glitch
---
After another user asked them to prove they weren't just making it up, SecretSantaSeven posted a photo of GameStop's internal system, which lists an item named 'HW TBD' (hardware to be determined) under its 'Upcoming Video Game System' category.
Images claiming to show a special Zelda: Tears of the Kingdom Switch OLED first appeared in December, appearing to show a console with two gold Joy-Cons, each featuring ornate patterns. These patterns are replicated on the white dock, which also features the Tri-Force in gold.
It wasn't clear at the time if the photos were genuine or an elaborate mock-up, but they were seemingly given credibility in February when Nintendo announced the Collector's Edition of Tears of the Kingdom.
It was spotted by Twitter account Nintendeal that a new logo depicted on a pin set included with the Collector's Edition matched a logo on the Joy-Con from the previously leaked photos, appearing to suggest that they were indeed legit.
With the game now only a month and a half away, today's presentation would be an ideal time for Nintendo to officially announce its accompanying Switch OLED hardware if it is genuine.
After a number of delays, The Legend of Zelda: Tears of the Kingdom will finally be released on May 12.
Nintendo announced last month that the game costs $69.99, marking the first time it has charged more than $59.99 for a standard edition of a digital Switch title.
Related Products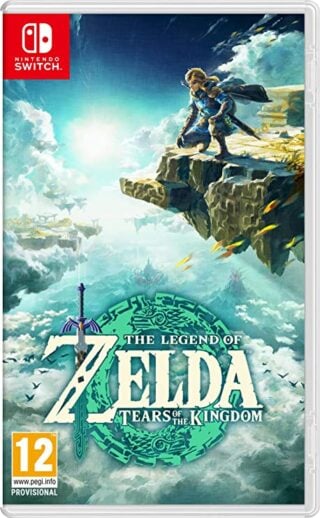 The Legend of Zelda: Tears of the Kingdom (Switch)
Other Products
Some external links on this page are affiliate links, if you click on our affiliate links and make a purchase we might receive a commission.