Zelda: Tears of the Kingdom has leaked, nearly 2 weeks before release
Spoiler images and videos were widely shared on social media on Monday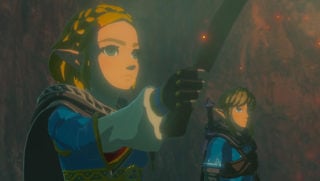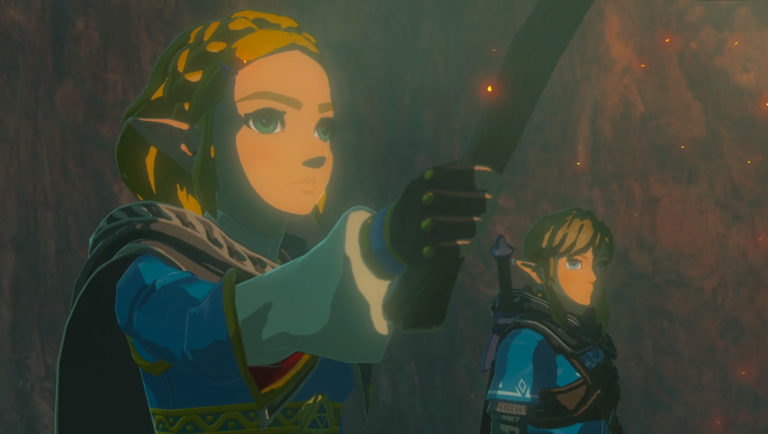 This article was updated at 6:07pm BST.
The Legend of Zelda: Tears of the Kingdom has leaked online, nearly two weeks ahead of its official release date.
On Monday, images and videos appearing to show the opening section of the game began being widely shared across social media sites and private discord channels.
One player even streamed the game on Twitch for around 30 minutes, before the channel was removed "at the request of the copyright holder".
---
Master Sword location | How to increase inventory space | How to increase hearts and stamina  | How to get warm clothes | Wingsuit location | Hylian Shield location | Duplication glitch
---
Of particular concern to Nintendo will be that some of the shared media – which VGC will not link to here – claims to show the highly-anticipated Nintendo Switch sequel running via a PC emulator.
Update
VGC has since verified that Tears of the Kingdom is indeed being shared illegally via online ROM sites and is being played by users via an emulator.
Unsurprisingly, those looking to avoid story and gameplay spoilers before the title's May 12 release date may wish to tread carefully on social media for the next two weeks.
If true, this could see the entire game widely shared on illegal ROM sites, causing far more havoc for Tears of the Kingdom's long-kept secrecy than if just a few fans had obtained retail copies.
Separately, at least one physical retail copy of the game appeared to have been sold on an auction site this weekend.
It's not the first time a first-party Nintendo Switch game has leaked in this manner. Previously, Pokemon Legends: Arceus and Pokemon Brilliant Diamond and Shining Pearl made it into public hands nearly two weeks before their releases.
In February, with the new Zelda still some three months away from release, someone posted images on Discord and Reddit claiming to show unreleased artwork from an upcoming book. Nintendo later applied for a subpoena to force Discord to reveal who leaked the images.
Nintendo published the final pre-release trailer for Zelda: Tears of the Kingdom last month, which is viewable above.
Coinciding with the trailer's release, the game's official website was updated with some new information about the title.
"Link begins his journey on one of the many mysterious floating islands that have suddenly appeared in the skies high above Hyrule," it reads. "It's there our hero will have to gain new abilities before returning to the surface world to begin his epic adventure.
"The sky isn't the only thing that's changed in Hyrule. Familiar locations have been dramatically transformed, with new towns, dank caves, and mysterious gaping chasms springing up across the world—all waiting to be explored."
After a number of delays, The Legend of Zelda: Tears of the Kingdom will be released on May 12.
Related Products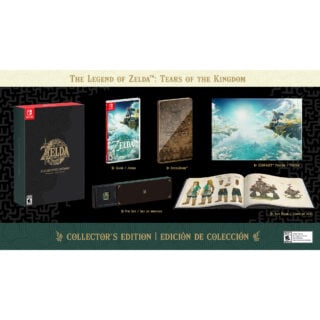 The Legend of Zelda: Tears of the Kingdom - Collector's Edition
Other Products
Some external links on this page are affiliate links, if you click on our affiliate links and make a purchase we might receive a commission.