Zelda streamer mistakenly banned on Twitch for streaming press preview footage
Nintendo also takes action against Switch homebrew developers following Tears of the Kingdom leaks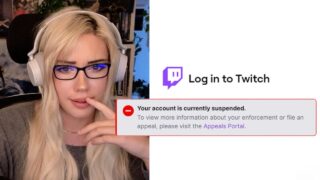 A DMCA takedown from Nintendo led to a prominent content creator having her Twitch account temporarily banned for streaming publicly available Zelda footage.
Sony Santa Monica writer and content creator Alanah Pearce tweeted that her Twitch account was suspended mid-stream because she was reacting to a Tears of the Kingdom preview video by SkillUp.
While some players have been sharing footage of Tears of the Kingdom from a leaked version of the game, SkillUp's footage was part of a Nintendo-approved preview event in Australia where they were allowed to capture footage.
As such, Pearce was effectively suspended from Twitch for streaming Tears of the Kingdom footage that had already been pre-approved by Nintendo.
---
Master Sword location | How to increase inventory space | How to increase hearts and stamina  | How to get warm clothes | Wingsuit location | Hylian Shield location | Duplication glitch
---
"Lol, my Twitch just got suspended mid-stream because I was reacting to SkillUp's Zelda preview video," Pearce tweeted. "It would appear that Nintendo DMCA'd me for watching approved Zelda gameplay."
In a comment under a separate YouTube video explaining the situation, Pearce added that Twitch informed her it had been Nintendo that issued the DMCA, rather than SkillUp or another third party.
Pearce was able to contest the takedown with Twitch as a false DMCA, and later had her account unbanned.
The incident is one of many instances of DMCA takedowns being issued by Nintendo, as the release date for The Legend of Zelda: Tears of the Kingdom nears.
The game was leaked online at the start of May, and Nintendo has been trying to firefight the situation ever since, not only taking down footage of the game but also trying to prevent players from accessing tools that may allow them to play pirated versions.
As reported by Kotaku, the company issued multiple DMCA takedown requests to software hosting service GitHub, to remove a homebrew tool designed to make it possible to play Switch games on an emulator.
Lockpick is a tool which lets players dump the unique encryption key from their own Switch so it can be used to play backups of Switch games on PC emulators.
While some players claim this is legal for creating their own backups – something Nintendo nevertheless disputes in its takedown claims – one of the steps in playing pirated Nintendo Switch games involves downloading someone else's encryption key, a number of which are available for download online.
GitHub currently lists a DMCA takedown request from Nintendo in which 81 separate instances of repositories storing copies of Lockpick have been taken down. It also lists numerous other DMCA takedown requests to have encryption keys removed from the site.
The team working on Switch Android emulator Skyline has also  announced that it received a DMCA takedown notice from Nintendo, due to its use of Lockpick.
As stated in a now-removed Discord post (reported by Nintendo Life), the Skyline team has now ceased all development on its emulator "due to the potential legal risks involved".
Related Products
Other Products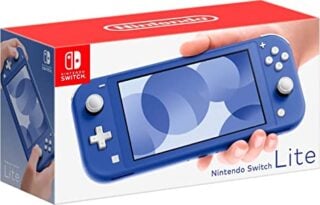 Nintendo Switch Lite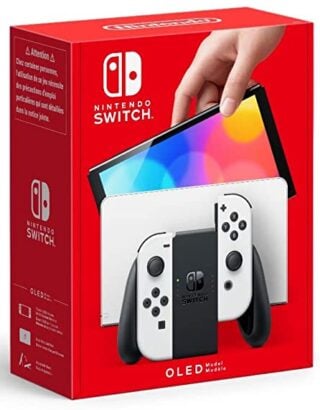 Nintendo Switch OLED
Some external links on this page are affiliate links, if you click on our affiliate links and make a purchase we might receive a commission.