Zelda: Ocarina of Time's in-development PC port is already getting mods
Hi-res textures, widescreen support and Link vs Link fights are all being tested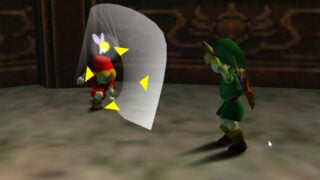 The team behind a fully functioning fan-made PC port of The Legend of Zelda: Ocarina of Time is already experimenting to see how the core game can be modded.
'Harbour Masters' are a group of community developers who are currently working on the PC port of the Nintendo 64 classic.
Just like a fan-made PC version of Super Mario 64 released in 2019, the Zelda port will feature support for multiple resolutions and modding of assets, the group told VGC in January.
---
Zelda: Tears of the Kingdom guides:
Zelda Tears of the Kingdom Amiibo unlocks | Zelda Tears of the Kingdom Master Sword location | How to increase inventory space in Zelda Tears of the Kingdom | How to increase hearts and stamina in Zelda Tears of the Kingdom | How to catch a Horse in Zelda Tears of the Kingdom
---
Some of these potential mods are now being tried out and shared among the group.
---
UPDATE: Zelda: Ocarina of Time's PC port is now complete and available online.
---
ORIGINAL STORY CONTINUES:
One video, which can be seen above, is simply referred to as 'stress test' and has Link running around Kakariko Village while countless Arwings from Star Fox 64 (one of which has always been an unused model in the game) blast him with lasers. Despite all this the game's frame rate remains steady.
Another video shows the game being played with widescreen support, and shows how the menu screen still works despite the change in aspect ratio.
Another shows the bow and arrow mini-game at the Hyrule Castle Shooting Gallery being played with gyro controls.
A fourth shows Young Link fighting against Young Link in a sword battle.
An image was also shared that showed the ability to replace the game's standard textures with 4K ones, meaning the game could potentially look significantly better in the future.
And one image simply replaced all the game's textures with Toad's face, for no apparent reason.
Harbour Masters' work, although totally separate from the Zelda Reverse Engineering Team, follows the completion of the two-year fan project last year which successfully reverse-engineered a version of Ocarina of Time into compilable C code.
A similar decompilation project eventually led to the Super Mario 64 PC port.
This kind of reverse engineering is made legal because the fans involved did not use any leaked content, nor use any of Nintendo's original copyrighted assets. Players will have to provide their own version of the game ROM in order to play the port.
Speaking to VGC in January, Harbour Masters developer 'Kenix' said that the group started work on its PC port virtually as soon as Ocarina of Time's code was fully reverse-engineered.
The group is calling its port 'Ship of Harkinian', which is a reference to a line of dialogue in the infamous Zelda CDI spin-offs.
Related Products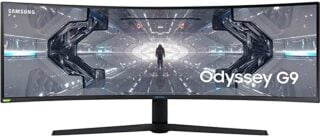 SAMSUNG 49-inch Odyssey G9 Gaming Monitor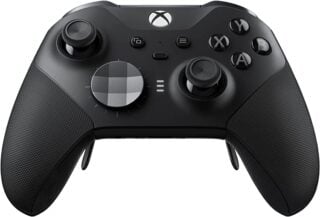 Xbox Elite Series 2 Wireless Controller
Other Products
Some external links on this page are affiliate links, if you click on our affiliate links and make a purchase we might receive a commission.