A full Zelda: Ocarina of Time PC port is now complete and available online
Fan-made Zelda 64 PC version features HD graphics, modding support, widescreen and more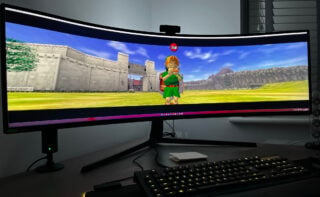 An unofficial PC port of Nintendo 64 classic The Legend of Zelda: Ocarina of Time has been completed and widely released online, VGC can confirm.
The PC port includes many new features such as HD graphics, ultra-widescreen resolution, keyboard support, modding support, force feedback and gyroscope aiming.
And developer Harbour Masters claims it's working on adding text to speech, 60fps visuals, twin-stick camera controls, HD models and audio, texture packs, and Linux and Mac support for future updates.
You can see Zelda 64's unofficial PC port in action via VGC's video below:
---
Zelda: Tears of the Kingdom guides:
Zelda Tears of the Kingdom Amiibo unlocks | Zelda Tears of the Kingdom Master Sword location | How to increase inventory space in Zelda Tears of the Kingdom | How to increase hearts and stamina in Zelda Tears of the Kingdom | How to catch a Horse in Zelda Tears of the Kingdom
---
The fan-made PC version is powered by a piece of software called 'Ship of Harkinian'. Ship of Harkinian was made available for download on its Discord server on Tuesday.
The software requires users to input their own legally-sourced N64 ROM for Ocarina of Time, after which it will extract the game's assets and spit out a native PC version.
Creators Harbour Masters hope that this separation from Nintendo's owned assets will help shield it from any potential legal ramifications. Reverse engineering projects such as this are technically made legal because the fans involved did not use any leaked content or copyrighted assets.
Harbour Masters is encouraging its users to support the latest official release of Ocarina of Time via Nintendo Switch Online, and says it will reward anyone who can show proof of membership with a special roll on its Discord server.
The PC port was made possible thanks to a two-year fan project which successfully reverse-engineered a version of Ocarina of Time into compilable C code.
A similar decompilation project led to a Super Mario 64 PC port in 2019. Mario 64's PC port was quickly modded with new graphics and modern effects such as ray-tracing, and it looks likely Ocarina will receive even more modding support.
Speaking to VGC, Harbour Masters developer 'Kenix' claimed its mod support for Zelda was far easier than Mario 64's PC version, thanks to features such as a scripting system similar to modern game engines. The game's dev team has already made some of its own mods.
"Our game has an asset loading pipeline much more similar to modern games," Kenix claimed. "We have a resource manager that runs on a separate thread that loads assets from our archives.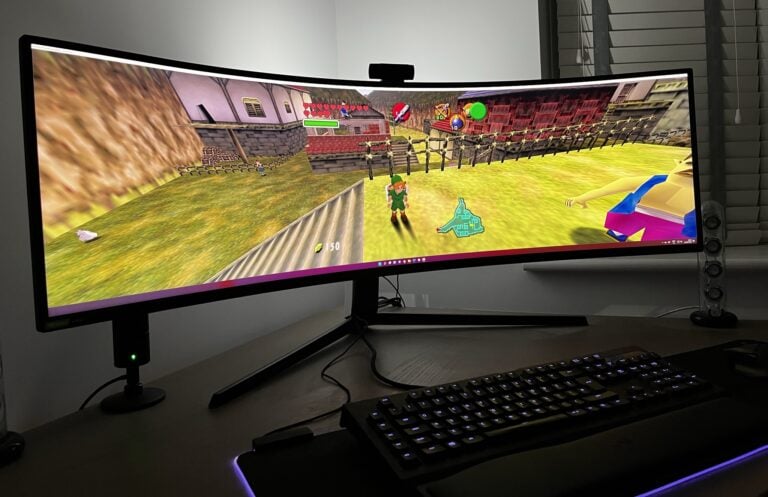 "All of our assets are tagged by a string location within that archive, rather than what the game did on N64: pointers. Most of our work has gone into the process of importing/exporting different game asset types.
"Our archives also support 'patches.' These patches can replace an asset from the original archive. If you want to for example do a texture pack, all you have to do is create an archive that has the same texture path as the original and the system will figure out the newest one to use for you."
Harbour Masters says it plans to work on a similar PC port of Majora's Mask in the future, once its code is decompiled by fans. Work on decompiling Majora's Mask is currently estimated to be at 45%.
Related Products
Other Products
Some external links on this page are affiliate links, if you click on our affiliate links and make a purchase we might receive a commission.