Zelda fans in New York have already started queuing for Tears of the Kingdom
Some are even queuing up despite not having a ticket for the game's midnight launch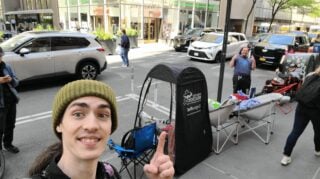 A small group of Zelda fans have already started queuing up for the midnight release of The Legend of Zelda: Tears of the Kingdom.
The game will be released on Friday, May 12 and the Nintendo World store in New York city is hosting a midnight launch on the Thursday night.
As reported by Nintendo Life, some players have already started lining up outside the store, even though there's a reservation system in place to make such queues unnecessary.
Alex Pekala, who calls himself 'Captain Nintendo Dude' and was first in line for the Switch after queuing outside Nintendo World for a full month, turned up at 10am on Tuesday to start queueing for Tears of the Kingdom – even though this time he won't be allowed to enter the store at midnight.
On Sunday, Pekala posted a YouTube video complaining about Nintendo's 'Warp Pipe Pass' system, in which fans have to go to a website to secure a time slot to enter the store, to prevent overcrowding.
When Warp Pipe Passes went live for the Tears of the Kingdom midnight launch the site broke down temporarily, meaning some fans (including Pekala) missed out on a midnight slot, and also missed a 1am slot.
Instead, Pekala eventually managed to secure a 10am slot, meaning that although he'll be near the front of the queue when the store opens at midnight on Thursday, he'll have to watch everyone else with tickets enter the store while he waits for a further 10 hours.
Nintendo is hosting a Treehouse: Live stream on Thursday which will start a couple of hours before Nintendo World's midnight launch.
The livestream will begin on May 11 at 6.45pm PT / 9.45 ET (2.45am BST on May 12) and will show off more gameplay from the Breath of the Wild sequel, while also promising to "lead up to the Nintendo New York midnight launch of the game", suggesting parts of the stream may take place at the store.
After a number of delays, The Legend of Zelda: Tears of the Kingdom will be released on May 12 on Nintendo Switch.
Header image credit: Alex Pekala
Related Products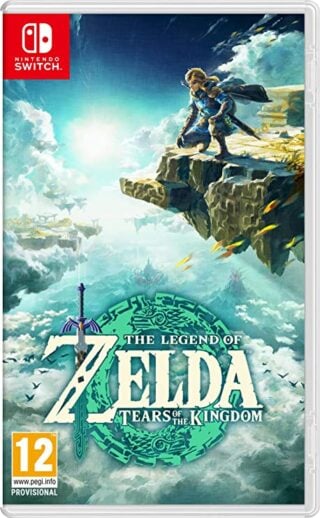 The Legend of Zelda: Tears of the Kingdom (Switch)
Other Products
Some external links on this page are affiliate links, if you click on our affiliate links and make a purchase we might receive a commission.