Yu Suzuki says he's thinking about a Yakuza 0-style Shenmue prequel
"Recreating the streets of Dobuita with modern visuals… would make it worth doing"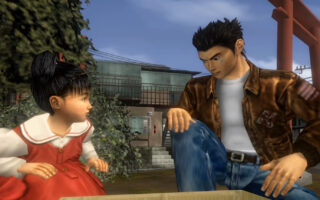 Shenmue creator Yu Suzuki has discussed the future of the series and revealed he'd consider working on a prequel game set in the original's Yokosuka.
Shenmue 3, the long-awaited sequel to the 1999 Sega Dreamcast RPG, released for PS4 and PC in November 2019, much to the delight of fans who had been waiting for a new instalment for nearly two decades.
However, the game seemingly failed to find a significant audience beyond its 70,000 Kickstarter backers, with even its publisher Deep Silver calling it "a core niche" game and not a "a mass-market product." Regardless, Suzuki has expressed a desire to continue with the series.
Speaking in a new interview with IGN Japan, Suzuki did not directly confirm plans for Shenmue 4, but he discussed broad ideas for where he could take the series next, if allowed.
One of those ideas is a prequel similar to the Yakuza series' Yakuza 0, which turned out to be a turning point for the franchise by presenting an accessible entry for new players.
Asked if he had thought of a similar approach for Shenmue, Suzuki told IGN: "Yes, I have. I cannot go into detail at this point, but it is something I have been thinking about.
"I think recreating the streets of Dobuita with modern visuals on a new engine alone would make it worth doing. It also connects to the topic of not simply expanding in size. Making an even more detailed Dobuita than the original Shenmue is an interesting idea, especially if it's not a remake but a prequel with a new story."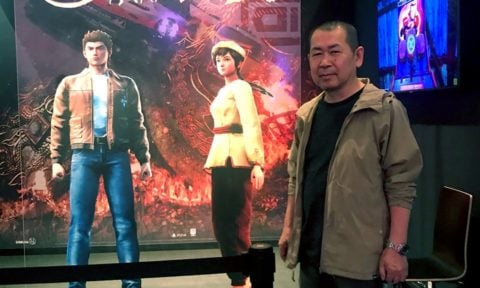 Suzuki reiterated that, if Shenmue 4 happens, he wants to make it more accessible to new players than Shenmue 3, which was primarily designed to please hardcore Kickstarter backers.
"I want Shenmue 4 to be enjoyable for newcomers," he said. "To make that possible, the most important thing is to make it enjoyable without knowing previous events in the story. I don't think that a new player wants to know 100% of the story. 20 or 30% could be enough.
"In Shenmue 3, we implemented a digest movie that teaches the player the main events of the previous games, but for Shenmue 4 I want to integrate that part into the main game. It would be great if the player could naturally learn about previous events just by playing the game. For example, rather than watching a separate movie, having playable flashbacks could be a way to do it."
Yu Suzuki previously pledged to continue making Shenmue games "as long as there are those who wish to see Shenmue live on." The commitment was made via an in-game letter to fans shown during Shenmue 3's staff credits.
While it's unclear if a new game is officially in development, Suzuki told IGN he's still busy working on other projects.
"Besides Shenmue, there are various ideas for other games that I would like to make," he said. "And while I cannot go into detail about it today, we are working on a new game right now."
Related Products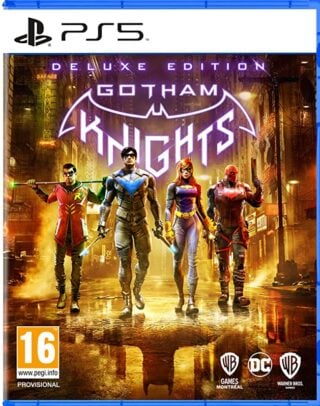 Gotham Knights - Deluxe Edition (PS5)
Other Products
Some external links on this page are affiliate links, if you click on our affiliate links and make a purchase we might receive a commission.