YouTubers Life 2 will feature real-life influencers including PewDiePie
The sequel to the successful YouTuber sim is due later this year
YouTubers Life 2 will star real-life influencers, including Felix 'PewDiePie' Kjellberg.
The game is the sequel to the 2017 surprise hit YouTubers Life, a simulation game in which players have to guide a character as they try to build a career as a YouTube personality.
It was popular enough to sell over a million copies, and by 2019 it had earned more than $12 million in revenue.
The sequel, which is due for release on PC, PlayStation, Xbox, and Nintendo Switch later this year, will now include actual YouTubers among its cast.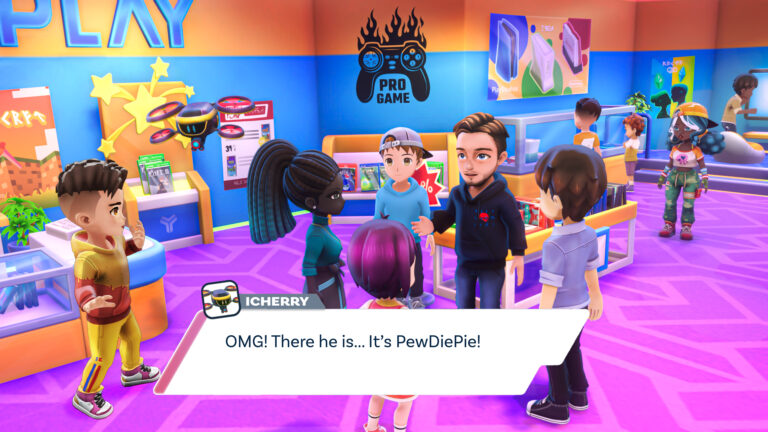 A total of 10 real-life influencers will appear in the game, acting as guardians. They'll give the player side-missions and assign them special challenges to help them build their knowledge.
The cast of YouTubers featured in the game is as follows:
PewDiePie
Crainer
LaurenzSide
Rubius
Paluten
InoxTag
WillyRex
GermanLetsPlay
Vegetta777
xFaRgAnx
Players will help their character create content on three different apps, each based on real-life content platrforms – NewTube (YouTube), Glitch (Twitch) and InstaLife (Instagram).
"Fame is a fickle beast and – like film stars, pop stars, and sports stars before them – YouTubers have spent the last decade finding out that, once you hit the big time, everything you do or say is under the microscope," said Sergio de Benito, marketing director at publisher Raiser Games.
"We thought that having real life YouTubers in play was a must for Youtubers Life 2, because they are the only people on the planet who can, with some authenticity, pass on advice based on the highs and lows they've both enjoyed and endured whilst in the public eye. They really will be the players' guardian angels."