YouTuber 'fixes' Switch Joy-Con drift with a piece of cardboard
Putting pressure around the stick reportedly stops drift from happening
A YouTuber claims to have figured out how to solve Joy-Con drift by using a small piece of cardboard.
VK's Channel has a video called 'How to Fix Your Joy-Con Drift Permanently', which suggests that pushing down on the plastic around the stick on the left Joy-Con immediately stops the stick from drifting.
The need, then, is to find a way to permanently put pressure on this area to make sure drift doesn't happen.
According to the video (which can be seen above and starts the tutorial at 5:55), the solution is to open up the Joy-Con and add a tiny piece of card around 1mm thick underneath the stick's metal enclosure.
The explanation given in the video is that over time the metal enclosure holding the stick becomes loose and separates from the stick, separating it from its contacts.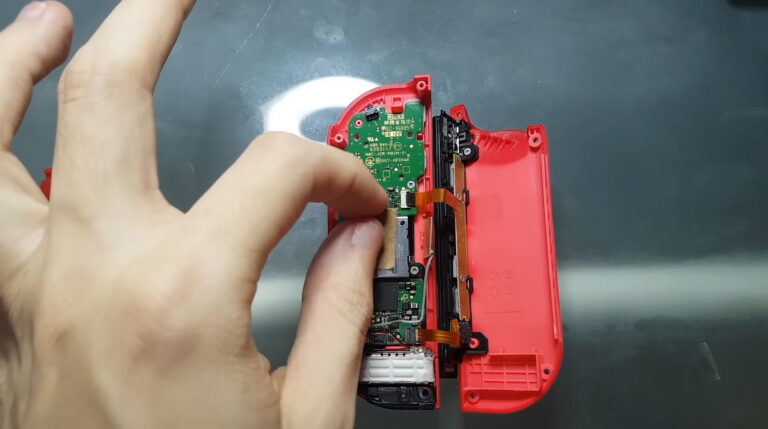 By inserting the card, this pushes the metal back upwards, allowing it to make contact with the stick again and remove drift, even if the stick has dirt and dust around it.
"There you go Nintendo, I fixed your problem, and here's the point of failure," the video concludes, showing the stick's metal enclosure.
Earlier this year the European Commission was called upon to investigate Nintendo Switch Joy-Con drift issues by consumer rights umbrella group BEUC.
The group, which represents 44 independent consumer organisations from 32 countries, filed a letter of complaint with the European Commission regarding "a widespread infringement with Union dimension of EU consumer law, related to the premature obsolescence of the product called Nintendo Switch".
The Switch isn't the only console facing complaints about analogue stick drift. A class-action lawsuit brought against Sony in February 2021 alleges that PS5 DualSense controllers "contain a defect that results in characters or gameplay moving on the screen without user command or manual operation of the joystick".
Meanwhile, another ongoing lawsuit originally filed in April 2020 and currently in arbitration alleges that drifting issues have been experienced by a large volume of Xbox owners across various models.