YouTuber Dunkey's game publishing company announces its first title
Animal Well will be the first game released by the newly launched publisher
The first game to be published by YouTube content creator Dunkey has been announced.
Dunkey, whose real name is Jason Gastrow, announced in September that he was launching Bigmode, a publishing company aimed at bringing promising indie titles to market.
Now it's been revealed that the publisher's first game will be Animal Well, a Metroidvania in development for Steam and PS5.
Animal Well was originally announced back in February 2022 on the official PlayStation Blog as one of seven indie titles coming to PlayStation consoles.
"Explore a dense, interconnected labyrinth, and unravel its many secrets," reads the game's blurb on its Steam page.
"Collect items to manipulate your environment in surprising and meaningful ways. Encounter creatures both beautiful and unsettling, as you attempt to survive what lurks in the dark. There is more than what you see."
Speaking in an announcement video in September in which he revealed that he was launching Bigmode, Gastrow said he was "sick of watching from the sidelines" and believed he could use his reach and experience critiquing games to help launch new indie titles.
Gastrow, who founded Bigmode with his wife Leah, has over seven million subscribers to his YouTube channel Videogamedunkey and more than 1.3 million Twitter followers.
"I've been on YouTube for 11 years now, and one of the core themes of my channel has always been to slam dunk soulless cash grabs into the garbage can and lift up and praise the truly inspired works of art in this medium," he said.
He added: "A lot of games out there understand how to emulate the look of your favourite games but don't deliver where it actually counts. Many of the true games out there are being drowned out in a sea of mediocrity. You need someone who can help you be seen.
"I want Bigmode to act as my seal of approval, which is something that I do not apply lightly. I am not looking for creative control over your games, but I do want to be involved. I'm sick of sitting on the sidelines waiting for great games to appear. Now I want to get in there and help make it happen."
However, following Dunkey's announcement, some reacted with scepticism and questioned whether he had the right credentials to lead a video games publisher. Some even questioned whether the announcement itself was a joke.
Danny O'Dwyer, the founder of video game documentary production company Noclip, commented: "We gotta drop the naive shtick that having opinions on games is a qualification for understanding just about anything about development".
He added: "It also raises many ethics questions but I'll give em the benefit of the doubt for now. I'll just say I don't know many indies who want an involved publisher with no experience or industry rep."

Vlambeer developer Rami Ismail wrote that he was happy to see a new publisher emerge, but urged any developers considering signing with Bigmode to heed caution.
"Listen, I'll support anyone who wants to publish throw money at indie games, but indies, if you're going to take a deal from someone whose publishing qualifications are "I played lots of games" make sure your upfront is 130%+ of a well-paid, comfortable budget.
"Good publishing is a relatively complex organisation: selection, branding, marketing, production support, platform contacts, localisation connections, QA connections, release management – and to take pressure off of the dev those all need to fire correctly at the correct time."
Related Products
God of War Ragnarök (PS5)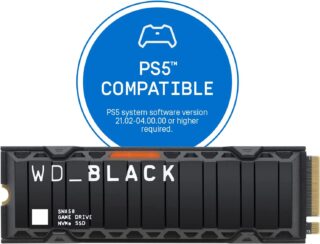 WD_BLACK 500GB M.2 SSD with Heatsink
Other Products
Some external links on this page are affiliate links, if you click on our affiliate links and make a purchase we might receive a commission.