Yooka-Laylee developer Playtonic explains why it's launching its own publishing label
"We're trying to create friendships that last a long time"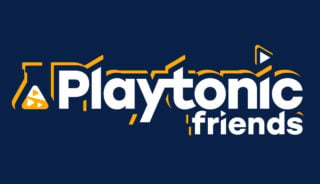 Playtonic Games, the developer of Yooka-Laylee and its 2019 follow-up, Yooka-Laylee and the Impossible Lair, is launching a new publishing label called Playtonic Friends.
Its first signings are new games from Awe Interactive, creator of rhythm-action first-person shooter BPM: Bullets Per Minute; Fabraz, the New York team behind the hardcore platformer Slime-san; and OK Golf studio okidokico.
Playtonic calls these developers partners, since it hopes to build long-term relationships that will help collaborators achieve sustainable success. It hasn't yet announced the exact games coming from each of the developers, and it also notes that it has its own new title currently in development.
"We're trying to create these friendships that last a long time where we're still in close contact and helping people long into the future," studio head Gavin Price told VGC in a phone interview. "It would be great for us to not only help developers by publishing their current game, but help them as a business over and over again."
The vast majority of Playtonic's 29 employees will remain focused on internal development, but a few key staff will head up the publishing effort – including Price and seasoned producer Andy Wilson, who worked with Price for many years at Rare. "He is the level-headed Mr Glue," said Price. "He keeps everything together." 
The studio has also hired a business development manager, Stephanie Darrah, and hopes success in publishing will justify further expansion. "The more experience we bring into the business with further hires, the more comfortable we'll be to keep pushing ourselves in that area," said Price.
"The vast majority of Playtonic's 29 employees will remain focused on internal development, but a few key staff will head up the publishing effort"
Friendship isn't a term usually associated with publishing deals – traditionally, relationships between publisher and developer have often turned antagonistic, with the former taking a position of authority over the latter. But the name Playtonic has always had the word 'platonic' hidden in plain sight. "I think that's what sets us apart as a label from many others," said Price. "We're not approaching this from a really corporate angle.
"The word 'milestone' is something that we hate ourselves, so we wouldn't push that onto anybody else," he added. "They don't need someone looking over their shoulder and telling them if an asset should be green, blue or yellow."
Playtonic Friends is intended to be a bespoke service, with the studio offering help only in the areas that partners want it. okidokico, for instance, is made up of Ubisoft Montreal veterans who "earned a multiple of their annual salary" by releasing a popular $3 iOS game. The idea is that Playtonic wouldn't interfere with what's already working, but pick up the slack where needed.
"We ask a developer for the list of stuff they absolutely hate doing," said Price. "If we think we can cover that for them, they get to focus and concentrate on the quality of their game, which is always going to be the most important thing. We've had all sorts of very different requests and conversations already."
This is the role of the small publisher in 2021 – a helping hand, rather than a controlling influence. It's a reflection of the way the industry has changed with digital distribution. At one time, a publishing deal was a golden ticket that developers would grab even if the terms were undesirable, knowing it might be their one chance at release. Now that self-publishing is cheap and easy, however, studios can afford to be more choosy – and the onus is on publishers to prove the worth of their services to clients.
The new problem that self-distribution has introduced is discoverability. At last count, 35 new games were scheduled to launch on Steam today, February 12. Standing out is increasingly tough, and that's something Playtonic says it can help with.
"Now that self-publishing is cheap and easy, studios can afford to be more choosy – and the onus is on publishers to prove the worth of their services to clients."
"It's such a shame when you see so many great games coming out, and they just don't get the attention or the love or the spend that they really deserve," said Price. "We're going to treat all partners' games as if they're our own – what would we do if this was us?"
Yooka-Laylee gave Playtonic a first-hand understanding of crowdfunding, while Impossible Lair taught the studio how to expand an IP beyond the boundaries of one genre. It's lessons like these that Price and his team hope to pass on to their partners. "One of the advantages of being old is we do seem to have a lot of experience," he said.
At Rare, Playtonic's founders got to see up close how Nintendo operated as a third-party publisher. "That push for quality is what we all remember from Nintendo," said Price. "Time is the most precious resource, and you've got to spend money to buy more time."

More recently, Playtonic worked closely with Team 17, who published the Yooka-Laylee games. "We've always been a friendly thorn in their side, getting insight into their minds," said Price. "They've been so open and informative about their thinking behind decisions, and they always made us part of the process. There's probably no better indie publisher to have worked alongside and learned from."
Playtonic won't necessarily self-publish all of its own games in future. Another key influence is Mediatonic, who publish games through The Irregular Corporation, while working with third-party publishers on internal projects. "Anything and everything is possible, and I'm pretty confident that we'll do everything," said Price. "It's a case of looking at each game as its own puzzle."
The games that small publishers put out tend to reflect their owners in some way. Team 17's games are predominantly family-friendly, for example, and often embrace local co-op. Devolver Digital, which was co-founded by id Software's Mike Wilson, is home to many edgy shooters.
Price says fans could be surprised by some of the games Playtonic publishes, however. "People might be thinking, 'Wow, how have they gone from a green lizard and a purple bat to this game?'"
Related Products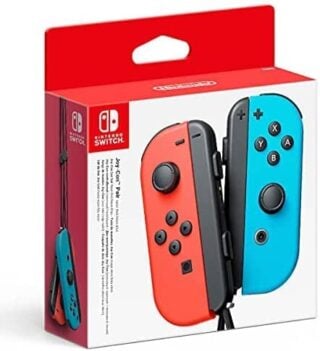 Nintendo Switch Joy-Con Pair
Pokémon Scarlet and Violet Dual Pack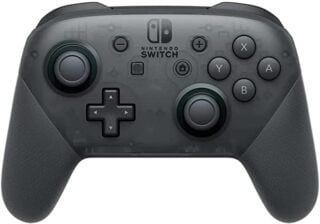 Nintendo Switch Wireless Pro Controller
Other Products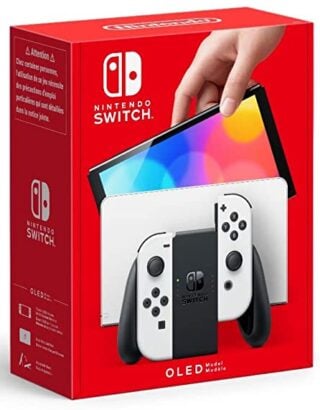 Nintendo Switch OLED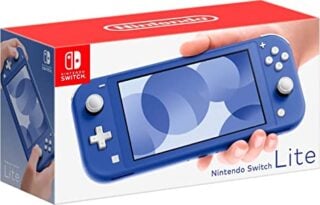 Nintendo Switch Lite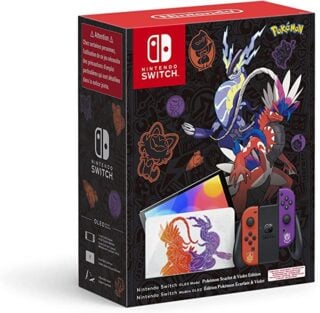 Nintendo Switch OLED - Pokemon Scarlet and Violet Limited Edition
Some external links on this page are affiliate links, if you click on our affiliate links and make a purchase we might receive a commission.