Yooka-Laylee and the Impossible Lair brings 60fps platforming to Switch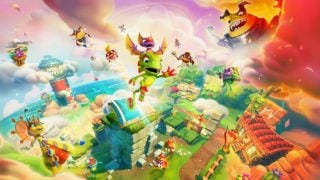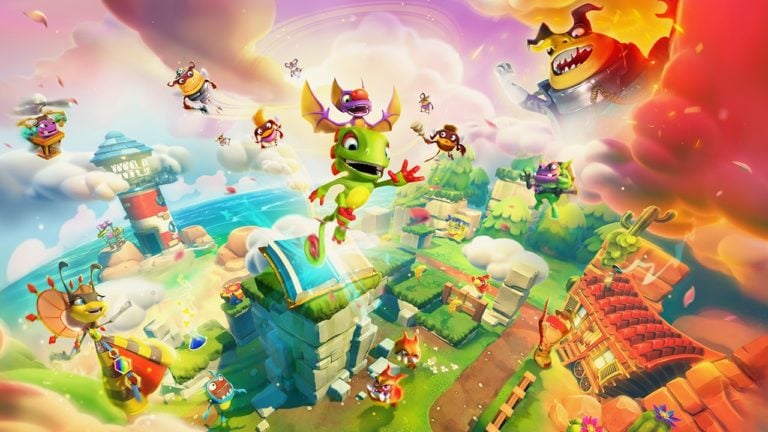 Yooka-Laylee and the Impossible Lair is the newest critically-praised game from platforming experts Playtonic Games, and it's out now for Nintendo Switch, PlayStation 4, Xbox One and PC.
Impossible Lair is a marvellous mix of 2D platforming and 3D adventuring, with more than 20 levels (each with an alternate state) packed to the pockets with game-changing collectables and secrets.
The new game follows Yooka and Laylee as they once again unite to overcome the dastardly Capital B, who has captured Queen Phoebee's Royal Beettalion and built a seemingly impervious fortress, 'The Impossible Lair'!
As the duo explore the Overworld, Yooka and Laylee will uncover new secrets and puzzles that – when triggered – dynamically transform the environment into brand-new experiences and double the number of 2D levels in the game.
Impossible Lair runs at a silky-smooth 60fps across all platforms and also sees the return of Tonics, game-modifying potions that give players the ability to customise their adventure using new visual effects, character skins, more challenging enemies, speeding up and slowing down time, and more.
Eurogamer called Yooka-Laylee and The Impossible Lair "the best thing yet from the studio." It said in its recommended review: "Playtonic tightens up its nostalgic take on platforming and turns its eyes to the future."
Yooka-Laylee and the Impossible Lair is available digitally on PlayStation 4, Xbox One, Nintendo Switch and PC for £24.99 / $29.99 / €29.99.
Physical editions are available on PlayStation 4, Xbox One, and Nintendo Switch at selected retailers globally.