Xenoblade Chronicles: Definitive Edition release date confirmed
Collector's edition of the game also revealed ahead of May launch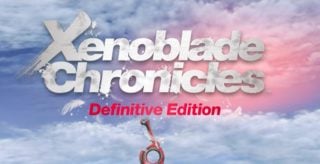 The Xenoblade Chronicles: Definitive Edition release date is May 29, 2020.
The launch date was announced by Nintendo on Thursday and confirms earlier retailer listings.
Nintendo revealed Xenoblade Chronicles: Definitive Edition during a Nintendo Direct broadcast in September 2019 and announced its release date in a new Direct video today.
"The original Xenoblade Chronicles game, which marked the debut of fan-favorite character Shulk, comes to Nintendo Switch with a new epilogue story, Xenoblade Chronicles: Future Connected," it said.
"This definitive edition of the RPG also looks better and plays smoother than ever before. The battle HUD and menu screens are easy to read and easy to use. Some of the music tracks have been remastered or remixed!"
The Xenoblade Chronicles : Definitive Edition – Collector's Set, available at selected retailers, will include a 250-page artbook.
Monolith Soft's RPG originally released for Wii in 2010 in Japan, before launching in Europe the following year and in the US in 2012.
It has a score of 92 on review aggregation site Metacritic.