Xenoblade Chronicles 3's Special Edition pre-orders are being scalped for $300
Many users were unable to order one due to issues with Nintendo's official store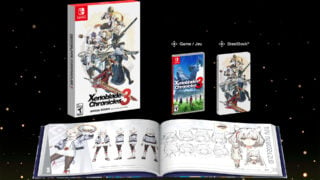 Pre-orders for Xenoblade Chronicles 3's Special Edition sold out instantly earlier today in the US, and are now being scalped for more than triple the price on Ebay.
The Special Edition, which comes with a steel bookcase and an art book, has a suggested retail price of $89.99, and was exclusive to Nintendo's online store.
However, issues with the website left many would-be pre-order customers empty-handed.
At the time of writing, numerous listings on eBay are selling the Special Edition for between $250 and $350.
Much of the frustration from customers appears to be because Nintendo decided to only sell the item through the official store.
As a likely result of this, the site experienced widespread outages when pre-orders started.
At the time of writing, the game's product page is suffering issues, with users presented with a queue page saying: "We have a lot of visitors right now. Hang in there, we'll be with you soon." Despite the queue, the product is reportedly out of stock.
Many took to Twitter to voice their frustrations with the roll-out.
This is the second time that the item has been up for pre-order on Nintendo's site. The first round of pre-orders also caused issues, with Nintendo allowing two copies of the special edition to be purchased at the same time, leading to similar scalping issues.
It's unclear if Nintendo plans a similar roll-out for the special edition in different territories, or if there will be a third wave of stock.
The frustration is being exacerbated by the fact that the Japanese Nintendo Store has left pre-orders open for the game, and plans to produce as many as is necessary, although with the caveat of longer wait times for the special edition items.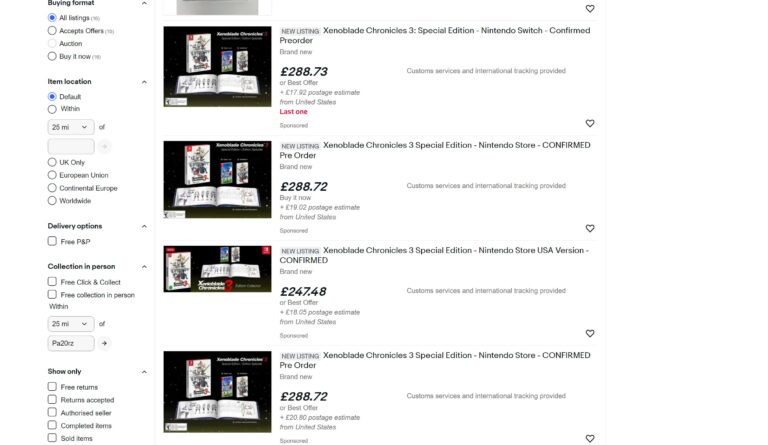 In Europe, the Special Edition has been delayed, and will not release alongside the game itself.
Nintendo announced in April that the Switch RPG sequel, which was originally planned for a September release, had been moved forward to July 29.
However, the Collector's Edition, which comes with other physical items, will not be brought forward to July alongside it, effectively 'delaying' it.
Last week Nintendo announced plans to release a Xenoblade Chronicles 3 Expansion Pass.
Priced at $29.99/£26.99, it will include four waves of DLC, which Nintendo said won't be available to purchase individually. Arriving alongside the game on July 29, the first wave will include a selection of helpful items and outfit colour variants.