Voice actress suggests Xenoblade Chronicles 3 could be in the works
UPDATE: Report claims the game is approaching its final stages of development
The voice actress behind one of Xenoblade Chronicles' key characters has suggested that she could be involved in a new instalment of the series.
Jenna Coleman, who is perhaps best known for her TV roles in Doctor Who and British dramas Victoria and The Serpent, made the comments during a video call with a fan, which was published in June but only recently circulated on social media.
Asked how she secured her role as Princess Melia Antiqua in the Nintendo RPG, Coleman replied: "It was through my voiceover agent and I did it… god, when was the first game? Ten years ago? It was a long time ago. I did it pre-Doctor Who days and then when they did the second one, they asked me to come back.
"And I think they're going to do another," she added, before pausing: "Common knowledge? Don't know… Yeah I think they're going to do another… Not sure if I'm allowed to say that."
UPDATE: According to a Fanbyte report, Xenoblade Chronicles 3 is approaching its final stages of development, although its release date may be held back.
The site claims the sequel is set in the distant future and that Antiqua is one of the returning characters.
Xenoblade Chronicles 3 was originally due to be announced earlier this year and could still be revealed in 2021, but the Covid-19 pandemic has reportedly hampered its development at Monolith Soft.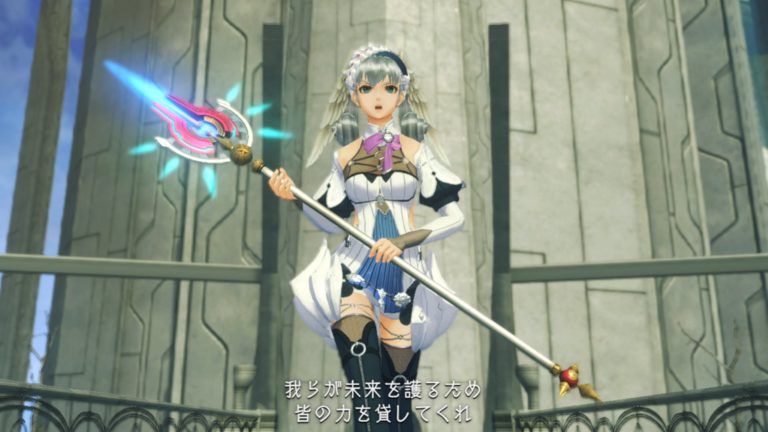 ORIGINAL STORY CONTINUES: Coleman appeared as Antiqua in the original Xenoblade Chronicles (2010) and then reprised her role for bonus content included with the 2020 remaster for Nintendo Switch.
The Future Connected epilogue added for Definitive Edition heavily features Coleman's character and hints at potential routes future Xenoblade titles could head in.
Xenoblade developer Monolith Soft has continued to expand this year with a significant number of hires. In recent years, Nintendo-owned Monolith has contributed to the creation of not just the RPG series, but also Nintendo titles Zelda: Breath of the Wild, Splatoon 2 and Animal Crossing: New Leaf.
Monolith has expanded significantly in recent years, with a new Tokyo studio opening in 2019 to take the company's total locations to four, with some 270 staff across each – an increase of 50 in the last year. Once its latest job ads are filled, the company could be comprised of well over 300 people.
In April the company added nearly 40 job openings listed on its website. The majority of the listings didn't specify an exact project, but five were listed for "the Legend of Zelda series" – presumably Breath of the Wild 2.
Related Products
Other Products
Some external links on this page are affiliate links, if you click on our affiliate links and make a purchase we might receive a commission.