Xenoblade Chronicles 3 earns largest UK launch in franchise history
However, both Xenoblade Chronicles 2 and Xenoblade Chronicles: DE made more money at launch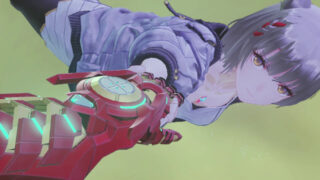 Xenoblade Chronicles 3 is the largest UK launch in the history of the franchise, in terms of boxed sales.
That's according to data shared by GfK boss Dorian Bloch to GamesIndustry.biz, which suggests the game was also the best-selling boxed game in the UK last week. However, according to Bloch, it only very narrowly beat Xenoblade Chronicles 2.
Interestingly, the previous two Xenoblade entries on Nintendo Switch, Xenoblade Chronicles 2 and Xenoblade Chronicles: Definitive Edition generated more money during their launch weeks. This has been attributed to the special editions of both games which sported a higher price tag.
The special edition of Xenoblade Chronicles 3 was not sold during launch week, and will instead launch later this year. 
Xenoblade Chronicles 3 is the fifth biggest Switch launch of the year behind Pokémon Legends: Arceus, Nintendo Switch Sports, LEGO Star Wars: The Skywalker Saga and Kirby and The Forgotten Land.
Nintendo says Kirby and the Forgotten Land has seen the "highest sell-through" for any entry in the series to date. 
Horizon: Forbidden West also received a boost thanks to an increased supply of PS5s, as well as a current bundle that pairs the game with the console.
GfK UK Boxed Top Ten (w/e: July 30)