Xenoblade Chronicles 3 announced with trailer and September release date
Monolith Soft RPG revealed during Nintendo Direct presentation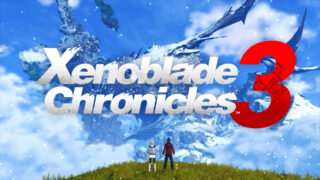 Nintendo has officially announced Xenoblade Chronicles 3 for Switch.
The next entry in Monolith Soft's RPG series will hit Nintendo's console in September.
According to Nintendo, it will feature a new story that promises to tie together the futures of the worlds depicted in Xenoblade Chronicles and its sequel, Xenoblade Chronicles 2.
"A vast world awaits in Xenoblade Chronicles 3, the next game in the acclaimed RPG series from developer Monolith Soft," Nintendo said in a press release on Wednesday.
"Players will step into the roles of protagonists Noah and Mio amid turmoil between the hostile nations of Keves and Agnus.
"Six characters hailing from those nations will take part in a grand tale with 'life' as its central theme."
Xenoblade Chronicles 3 was originally due to be announced in 2021, but the Covid-19 pandemic reportedly hampered its development at Monolith Soft, according to a Fanbyte report published last August.
It claimed Xenoblade Chronicles 3 was approaching its final stages of development, but that its release date could be held back.
The site also said the sequel was set in the distant future and that Princess Melia Antiqua was one of the returning characters from past series entries.
In recent years, Nintendo-owned Monolith Soft has contributed to the creation of not just the Xenoblade series, but also to first-party titles Zelda: Breath of the Wild, Splatoon 2 and Animal Crossing: New Leaf.
Related Products
Other Products
Some external links on this page are affiliate links, if you click on our affiliate links and make a purchase we might receive a commission.