XCOM's Jake Solomon is forming a new studio and 'likely won't make a turn-based game'
The Midnight Suns director recently announced his departure from Firaxis after 23 years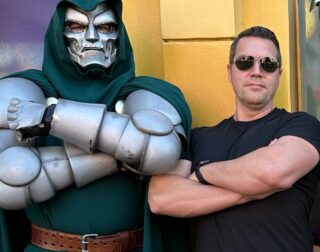 Jake Solomon, the director of Marvel's Midnight Suns and the modern XCOM franchise, has revealed he intends to form his own studio after departing developer Firaxis this year.
The designer also says he likely won't make another turn-based strategy game, as he currently feels like he "[doesn't] have anything more to say in that area".
Solomon announced his departure from the 2K studio, where he worked for 23 years, last month.
At the time it wasn't clear what the game designer's plans were. However, speaking in a new episode of journalist Simon Parkin's My Perfect Console podcast, Solomon confirmed his intention to form a new company to work on a different kind of strategy game to what he's known for.
"After I made Midnight Suns I looked at, 'ok, I'm going to make another turn-based strategy game, and am I excited about that?' And I found that I wasn't that excited about doing another turn-based strategy game, not because the genre isn't amazing – it's where I've spent my life – but I felt like I didn't have anything more to say in that area," he said.
"So I started thinking, what would I do if I wasn't making this? If I wasn't making another turn-based strategy game at Firaxis? And I started to get excited… There are other things that excite me as a designer, and the idea of starting something new was really exciting to me.
"I realised, as the company was changing, this was my opportunity to think about maybe I should make a change. If I'm ever going to do my own thing, which again Sid [Meier] had started multiple companies and I thought to myself, if I'm ever going to start my own company… I feel like I can do this, do a whole new thing and be completely in charge of it, and that was just too exciting for me."
While Solomon hasn't formally announced his new studio, the designer told Parkin he was in the process of seeking funding and registering an official name for the company, which will be based in Baltimore.
Asked about what kind of game he'd like to make, the XCOM director said he would likely make a simulation title, rather than another turn-based strategy game.
"My intention, if anybody gives me the funding for it, is to open my own studio locally and make a new kind of game," he said. "I can't move too far away from what my experience is. I'm a creative director, but the truth is I'm actually a very in-the-weeds system designer.
"I make games as a creative director but I actually end up designing a lot of the systems for the games. Even on Midnight Suns, I had some amazing designers but I ended up designing individual heroes, enemies and their abilities…
"System design is important to me, so I want to make a systems-based game. I think it won't be turn-based strategy… I want to make something that's more of a life simulator or a simulation-style game. That's the plan."

Solomon's departure from Baltimore-based Firaxis coincided with the exit of studio head Steve Martin, who had also been at the developer for over 20 years. The departures followed the disappointing launch of Marvel's Midnight Suns, though it's not clear if they're related.
While Midnight Suns was well-received critically, all versions were heavily discounted within a month of release, suggesting that its publisher had been disappointed with its commercial performance.
According to recently published data, Midnight Suns failed to make a list of the UK's 100 best-selling games of 2022.
Take-Two CEO Strauss Zelnick told Bloomberg recently that "it's possible the release window wasn't perfect," but that he believed Midnight Suns could sell well in the long-term, like other titles from Firaxis Games.
At the time, a 2K spokesperson told VGC it was on "good terms" with Solomon and was looking forward to seeing what he does next.
Related Products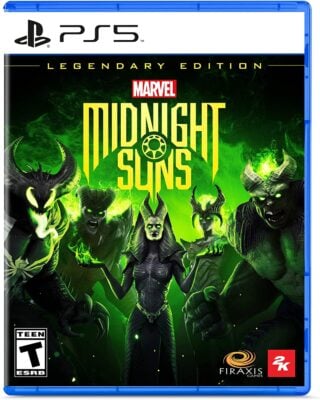 Marvel's Midnight Suns - Legendary Edition (PS5)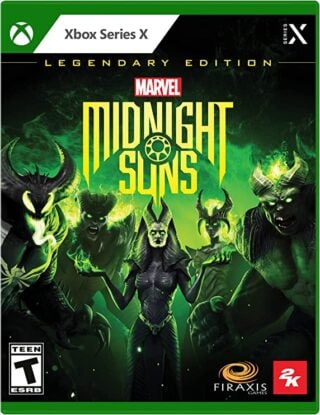 Marvel's Midnight Suns - Legendary Edition (Xbox Series X|S)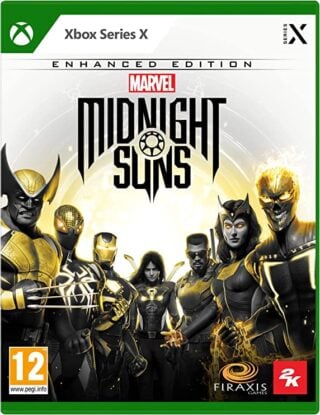 Marvel's Midnight Suns - Enhanced Edition (Xbox Series X|S)
Other Products
Some external links on this page are affiliate links, if you click on our affiliate links and make a purchase we might receive a commission.