Xbox's website is sporting a new look inspired by 360's 'blades' Dashboard
The visual update is part of the brand's 20th anniversary celebrations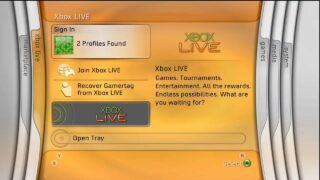 The front page of the official Xbox website is currently sporting a new look inspired by the 'blades' Dashboard that launched with Xbox 360.
The iconic Xbox 360 dashboard featured a tabbed interface that enabled users to navigate the console by switching between different blades.
It launched in November 2005 and would go on to be replaced by the 'New Xbox Experience' or NXE three years later.
The Xbox website's new look ties in with the brand's ongoing 20th anniversary celebrations – the original Xbox launched on November 15, 2001.
Microsoft will launch the first limited edition Xbox Series X console and a limited edition Elite Series 2 controller this November. Priced at $549.99 / £479.99, the console's design was inspired by the Halo universe.
Xbox - October 2021 Games with Gold
Another 20th anniversary special edition Xbox controller and a special edition headset will be released next month too.
Xbox and Adidas have also partnered to create a series of sneakers designed to celebrate the console brand's upcoming birthday.
According to XboxEra co-founder Nick Baker, Microsoft may be planning to expand its backwards compatibility programme by making a new wave of original Xbox and Xbox 360 titles playable on modern hardware in November.
On Sunday, Xbox apologised "for any confusion" it may have caused after seemingly teasing an imminent announcement about the new Fable. "We don't have any big game news tomorrow, or any info about Playground's upcoming Fable game," it clarified.