Xbox's Project Scarlett backwards compatible, supports all accessories
Xbox promises everything will 'move forward with you'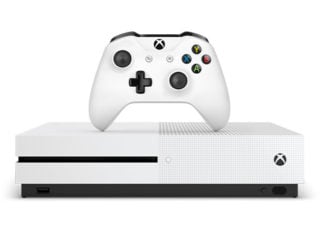 Microsoft's next-gen Xbox, Project Scarlett, will feature backwards compatibility with games from all previous generations of Xbox consoles.
Project Scarlett will be compatible with all previous Xbox accessories as well.
The new console's announcement video, which capped off Xbox's E3 2019 briefing, alluded to backwards compatibility, but Microsoft confirmed both in a blog post on Sunday following the presentation.
"With Project Scarlett, we continue our commitment to compatibility," the company said.
"Your gaming accessories and Xbox career will also move forward with you, along with thousands of games across four console generations which will look and play best on Project Scarlett."
The announcement falls in line with the company's renewed commitment to providing backwards compatibility during the Xbox One's lifespan. The current-gen console currently has over 500 games in its backward compatible library.
The team behind that library confirmed to Eurogamer Monday that it will "go dark" soon to focus on making the Xbox One's 3000 games compatible with future Xbox consoles.
Multiple publishers appear to be on board with the initiative as well according to Microsoft executive Bill Stillwell.
"What we saw was, when we released Red Dead Redemption, or Mass Effect, publishers realised these games had effectively been shelved the past few years," he said.
"New fans joined their franchises, old fans got to relive their classics. People weren't just playing old games now, they are using them to get familiar with franchises and branch out.
"There's a net benefit, and it's become something expected. It's taken some time, but the rising tide lifts all boats and you're seeing that become relevant industry-wide."
Xbox's Project Scarlett is scheduled to launch during holiday 2020.