Xbox's 'original Series S press briefing' has leaked in a 30-minute video
Microsoft had originally planned to announce the lower-end console next week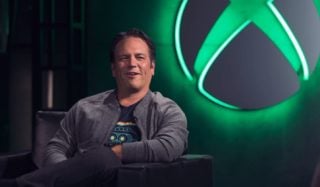 A 30-minute press briefing for Xbox Series S has leaked online.
The video is seemingly part of Microsoft's original plan for the Series S reveal, before a media leak forced it to announce the console on Twitter this week.
Microsoft had originally planned to announced Xbox Series S and its pricing plans next week, according to head of Xbox Phil Spencer. This press briefing video was likely part of the company's original reveal plan.
The video features Spencer, as well as platformer marketeer Cindy Walker, head of Xbox partnerships Sarah Bond, and head of platform engineering Liz Hamren.
Although the briefing does not reveal any significant new information beyond what was released last week, it does offer a look at how Microsoft could have decided to reveal the next-gen console.
The $300 / £250 Xbox Series S was revealed earlier this week and will target running games at 1440p, with support for ray-tracing, 120fps and 4K upscaling. The console has virtually the same CPU as the $500 Series X, but a less powerful GPU, less memory and no disc drive.
The lower-end next-gen console will include many features from the premium Series X, including an SSD and support for 120fps and ray-tracing. However, Microsoft confirmed to VGC on Friday that it will not run Xbox One X versions of backwards compatible games.