Xbox's Mike Ybarra leaving Microsoft after 20 years
Ybarra wants "to try and make gaming better for everyone" in future role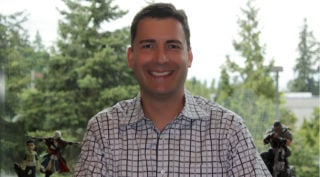 Mike Ybarra, corporate vice president of Xbox Live, Xbox Game Pass and Mixer, has announced he's leaving Microsoft after 20 years.
Ybarra joined Microsoft as a system engineer in June 2000. He's held various roles over the last two decades at the company, including GM of Windows and Xbox Live, partner studio manager for Xbox Studios and corporate VP of program management for the Xbox platform.
"After 20 years at Microsoft, it's time for my next adventure," he tweeted. "It's been a great ride at Xbox and the future is bright.
"Thanks to everyone at TeamXbox, I'm incredibly proud of what we've accomplished and I wish you the best. More soon on what's next for me (super excited)!"
While Ybarra's next role hasn't been made public, a follow-up tweet suggested it'll be related to the games industry: "I'm not done giving every ounce of energy I have to try and make gaming better for everyone," he said. "Soon…!"
Ybarra leaves Microsoft with the company preparing for the launch of its next generation console, Xbox Scarlett, during the 2020 holiday season.
On Tuesday Sony also confirmed its intention to release PlayStation 5 during the same late 2020 launch window.