Xbox wins Daytime Emmy award for 20th anniversary documentary
Power On covers the history of the platform from launch onwards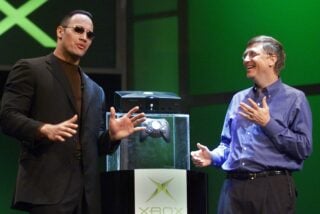 Power On: The Story of Xbox, a multi-part documentary series which covered the twenty-year history of Xbox, has won a Daytime Emmy.
The series, which debuted on YouTube last year,  and featured interviews with all of the significant figures from across the platform's history, won the award for Outstanding Single-Camera Editing.
The show featured an immense amount of archival footage, including some from the Microsoft vault that hadn't been unearthed before this project.
The documentary can be watched on a number of free services, including YouTube, The Roku Channel, Redbox, Microsoft and IMDbTV.
Power On: The Story of Xbox - official trailer
The list of episodes is below, with YouTube links included:
"The project began almost three years ago with a simple question: is there a compelling story behind the history of Xbox?" asked head of programming for Xbox, Tina Summerford, during the 20th-anniversary stream last year.
"The answer, it turns out, was yes, absolutely. So we partnered with an Emmy award-winning documentary film team to really dig in and help bring the story to life.
"At its core it's a story about how Xbox started as a passion project from a small group of gamers within Microsoft and grew to become a source of joy for Xbox players around the world."