Xbox will livestream its GDC content next week
Panels to cover Xbox Series X and xCloud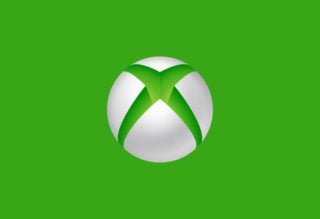 Xbox is set to livestream a series of panels it originally planned to share at this year's Game Developers Conference.
Starting at 10:00 am PT / 5pm GMT on Tuesday, March 17, the platform holder will share two days' worth of developer-focused content covering topics such as cloud and game development technologies from Microsoft.
On the 18th it plans to hold a pair of panels involving Xbox Series X; one focused on online services and another involving Project xCloud.
GDC was due to take place in San Francisco this month but was postponed due to concerns over the COVD-19 virus.
Xbox Series X is scheduled to launch during the 2020 holiday season.
In a recent interview, first party engineers told VGC that Xbox Series X will have its own dedicated audio chip, which will improve the quality of sound in next-gen games.
Xbox studio Ninja Theory's audio team told VGC they were 'extremely excited' to finally have hardware power dedicated to their discipline.
---
Xbox Game Stack Live schedule
(Times in PT)
Day 1 – March 17, 2020​
10:00  Welcome to Game Stack Live!​
10:25  How The Coalition built Gears 5 to be more accessible
10:45  Building accessibility into your game – the Xbox Accessibility Guidelines
11:00  Panel: The changing nature of today's game industry
11:35  Panel: How to be intentionally inclusive in your game design
12:15  What is Microsoft Game Stack?
12:30  The Importance of LiveOps
1:00  Rare: Building Sea of Thieves with a LiveOps Mentality
1:35  What it means to run a game studio – a conversation with Turn 10
2:00  Maximizing impact and reach for your independent games with the ID@Xbox team​
Day 2 – March 18, 2020
10:00  Previously on Game Stack Live 10:15 How inXile used creative iteration to drive Wasteland's development
10:40  Panel: How online services are defining the next generation of game development
11:40  Xbox Series X + Project xCloud = New Chapter in Gaming
12:40  The spark of creativity that drives Double Fine
1:20  What's new in DirectX: Raytracing, mesh shading, and more