Xbox urges its users to get vaccinated and dispels Covid-19 conspiracy theories
As US cases spike, Xbox uses its social platform to promote vaccination campaign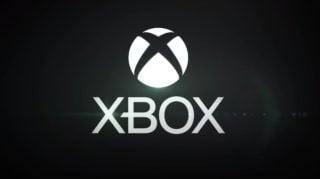 Xbox has urged its users to get vaccinated and moved to dispel conspiracy theories around the campaign against Covid-19.
Currently, Xbox's home market, the USA, is facing a surge in cases, with more than 78 percent of hospital beds currently occupied, according to the US Department of Health and Human Services.
Health officials have blamed the spike in infections on unvaccinated people, with 99.5 percent of US residents currently in hospital with Covid-19 said to have not had the vaccine.
Around half of the US population is currently unvaccinated and the Biden administration has called on social media platforms to do more to encourage its users to take up the jab.
On Friday, Xbox used its Twitter platform to promote the Covid-19 vaccination program to its some 16 million followers. It also held a live Q&A with the CDC on its Twitch channel.
"The power of play makes us heroes in new worlds every day," it wrote. "You can be a hero in real life too by getting vaccinated against COVID-19, protecting yourself & the people around you.
"The COVID-19 vaccines authorized in the U.S. are highly effective at preventing severe disease and death, including against the Delta variant. As it stands, unvaccinated people are most at risk to contract and spread the virus.
"COVID-19 vaccines are free for those who are eligible—people 12 and older in the U.S. http://Vaccines.gov is an online resource to find vaccination sites near you, including in-home options for some."
The gaming firm also moved to dispel conspiracy theories around the Covid-19 vaccine.
"The vaccines don't contain microchips or magnets, they don't alter your DNA, they don't give you COVID-19, and there is no evidence they have any impact on pregnancy or fertility," it wrote.
"No severe side effects linked to long-term health problems have been detected in the millions of people vaccinated against COVID-19.
"To maximize protection from COVID-19 and the Delta variant, the CDC recommends wearing a mask, hand washing, and getting fully vaccinated."
Currently, Xbox users are able to donate their Microsoft Reward Points to the CDC Foundation to help fund their work.