Xbox Series X|S has Dolby Vision for gaming support from today
More than 100 HDR titles will soon support the feature, according to Microsoft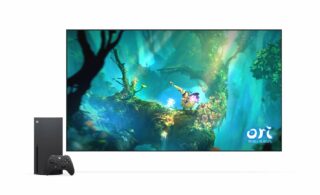 Dolby Vision for gaming is now available on Series X and S consoles.
Starting today, users with compatible Dolby Vision-enabled TVs will be able to enable optimised visuals for around ten titles, with more than 100 coming soon including Halo Infinite, Microsoft said on Tuesday.
In addition to this curated set of Xbox Series X|S optimized titles, "thousands" of existing HDR or Auto HDR games will also benefit from Dolby Vision tech, Microsoft claims.
"When you are connected to a Dolby Vision enabled TV and Dolby Vision is enabled on Xbox Series X|S, the consoles will automatically enhance your existing games to deliver a rich, immersive experience unrivaled by any other game console," it said.
Dolby Vision On Xbox Series X|S
"To ensure a growing library of games are available, Dolby and Xbox are working together closely with developers to provide the tools they need so their titles can take full advantage of Dolby Vision. They can do this through built-in features within the Xbox platform or they can choose to implement the technology directly into a game's engine."
Xbox previously added Dolby Atmos spatial audio and Dolby Atmos for movies and streaming in 2017 and 2018. With the arrival of Series X and S consoles, it added the first Dolby Atmos support for gaming in 2020.
To enable Dolby Vision, users will need to enable their compatible television's gaming settings, such as automatic low-latency mode (ALLM) or variable refresh rate (VRR).
To check if your display supports Dolby Vision, press the Xbox button to open the guide. Then go to Settings > General > TV & display options > 4K TV details.
To enable Dolby Vision, press the Xbox button to open the guide. Then press Settings > General > TV & display options > Video Modes > Dolby Vision for Gaming