Xbox has made it easier to run emulators on Series X|S consoles
Updated web browser bypasses Developer Mode requirement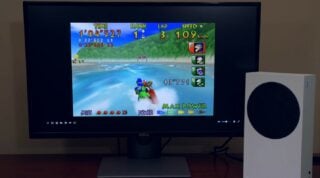 The latest Xbox Series X/S system update has made it easier for users to emulate classic consoles such as PlayStation and Nintendo 64.
That's thanks to an update to the console's Edge web browser, which improves the performance of Javascript-based emulators which can be accessed without the need to put consoles into Developer Mode.
Previously, Xbox users either needed to enable Developer Mode or use external FTP software in order to access emulators on console. The former meant that they were then unable to access retail games or the Xbox Store.
As detailed in a new video by MVG, all Xbox Series X/S owners need to do to access emulators now is to point their Edge web browser to one of many Javascript-based emulation sites.
Currently, browser-based emulators exist for Nintendo 64, PlayStation, Super NES, Sega Genesis / Mega Drive, MS DOS, Amiga and more.
It's even possible to access other Javascript games such as fan ports of Quake 3 and Super Mario 64.
However, because Xbox's browser blocks file access, users will need to use illegal links hosting both the emulator and ROM in order to play. Users could also set up their own private web server in order to bypass console restrictions.
Although it was previously possible to access these sites on Xbox, the experience wasn't fully viable until this month's system update which added a number of browser features such as controller support and hardware acceleration via Javascript.
Due to the performance limits of browser-based offerings, full hardware-based software remains the best way to run emulators on Xbox consoles, including those for PS2, GameCube, Nintendo Wii and Dreamcast.
Developer Mode can be accessed for a $20 fee, and lets users install development builds of software that utilise Universal Windows Platform. However, emulators such as RetroArch can also be installed via another series of methods.
RetroArch enables users to play Dreamcast, GameCube, Wii, PS3 and PS2 games on Microsoft's console.
An earlier MVG video showed a number of high profile PS2 games running on Xbox Series S including God of War, Metal Gear Solid 2, Jak & Daxter, Ico, TimeSplitters 2, Shadow of the Colossus, Silent Hill 2 and Gran Turismo 4.
"If you think about it, outside of PlayStation, this is the first time that PS2 games are running on a console system," it said.
Related Products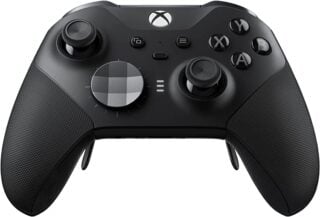 Xbox Elite Series 2 Wireless Controller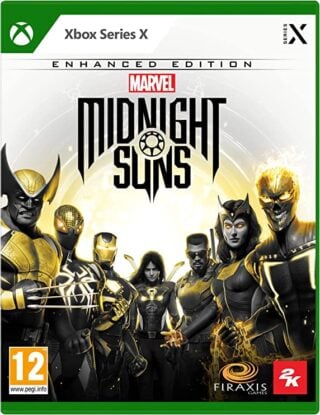 Marvel's Midnight Suns - Enhanced Edition (Xbox Series X|S)
Other Products
Some external links on this page are affiliate links, if you click on our affiliate links and make a purchase we might receive a commission.