Xbox Series X consoles are currently in stock at Best Buy
UPDATE: The consoles have now sold out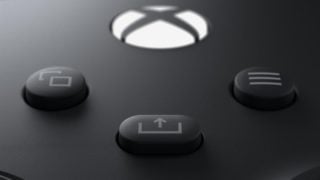 Best Buy is currently selling Xbox Series X consoles online.
The retailer has limited quantities of the console available to purchase, including with Xbox All Access.
Xbox All Access allows customers to pay monthly for a new Xbox console and a Game Pass Ultimate subscription, from $24.99/£20.99 for Series S or $34.99/£28.99 for Series X, for 24 months.
UPDATE: The consoles have now sold out at Best Buy. However, GameStop will be selling PS5 and Xbox Series X console bundles at some of its stores this Thursday, December 23, although they'll be reserved for PowerUp Rewards Pro members
ORIGINAL STORY CONTINUES: At the time of publishing, you can purchase the console through the following link:
Available Now with Xbox Game Pass | Winter 2021
A four-hour documentary about the history of Xbox was released last week.
Originally announced during Xbox's 20th anniversary stream in November, Power On: The Story of Xbox consists of six episodes, each lasting for around 40 minutes.
The series covers the entire history of the Xbox, Xbox 360, Xbox One and Xbox Series X/S, and doesn't appear to be afraid to discuss the brand's low points, with episodes named after the Xbox 360's infamous Red Ring of Death and the ill-judged focus on TV services with Xbox One.
The documentary can be watched on a number of free services including YouTube, The Roku Channel, Redbox, Microsoft and IMDbTV.