Xbox Series S/X unboxing video compares the two next-gen consoles
Microsoft hardware launching on November 10
YouTube channel Unbox Therapy has published an unboxing video of Microsoft's next-gen consoles, Xbox Series S and Xbox Series X.
Unbox Therapy says Microsoft sent it models of the upcoming consoles for the purposes of the unboxing video.
While they don't function, the models are exact physical replicas of the retail units that will launch on November 10.
Xbox Series X will carry an estimated retail price of $499/€499/£449, while the all-digital Xbox Series S will cost $299/€299/£249, with pre-orders set to begin on September 22.
The platform holder's Xbox All Access payment program will be expanded to 12 countries, offering a next generation Xbox and 24 months of Xbox Game Pass Ultimate starting at $24.99/£20.99 a month.
Xbox boss Phil Spencer said in June that the Xbox All Access subscription model will be "critical" to the Xbox Series X launch and the overall hardware generation.
Xbox Series S and X Tech Specs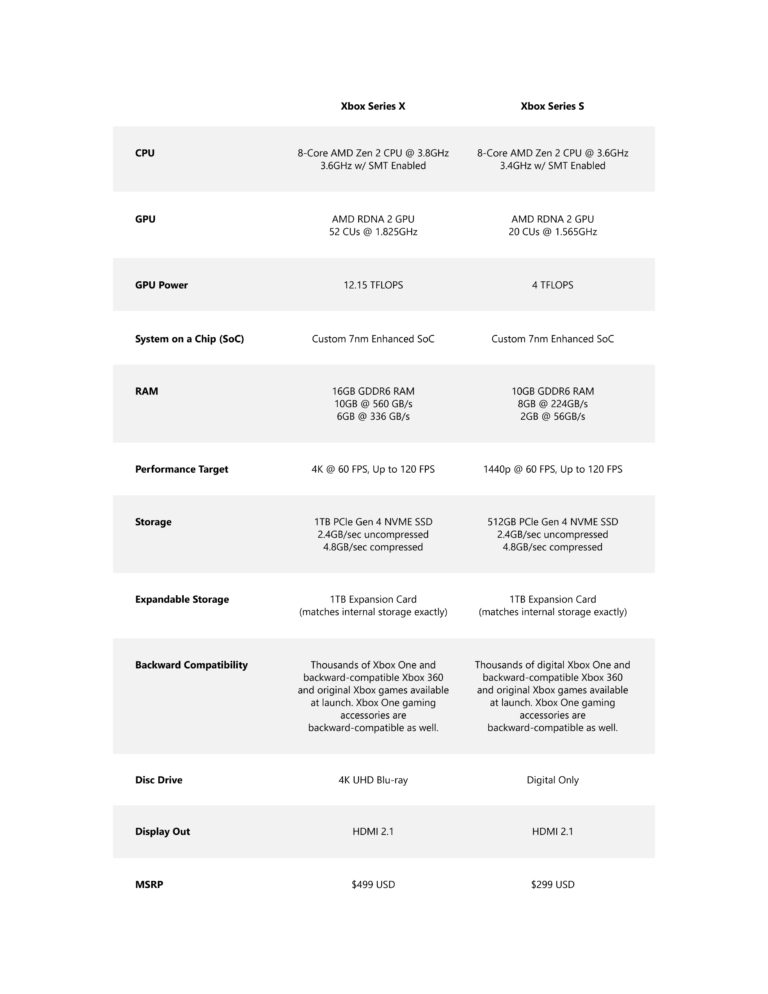 PlayStation 5 is also scheduled to launch this holiday season, although an exact date has yet to be confirmed. According to a previous VGC report, Xbox Series X and S will launch before PS5.
Sony will also release what's expected to be a cheaper PS5 Digital Edition with no disc drive, although it will otherwise have the same specs as the standard console.