Xbox Series S won't run Xbox One X versions of backwards compatible games
Microsoft confirms cheaper next-gen console will run One S versions with its own enhancements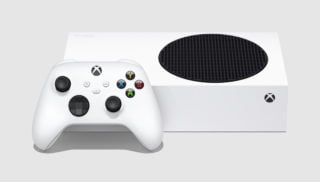 This story was updated at 19:05 BST following comment from Microsoft.
Microsoft's lower-end next-gen console, Xbox Series S, will not run Xbox One X versions of backwards compatible games, the company has confirmed to VGC.
The console will instead run Xbox One S versions of Xbox One and Xbox 360 titles, with some of its own enhancements including auto HDR and "more consistent frame rates".
"Xbox Series S was designed to be the most affordable next generation console and play next generation games at 1440P at 60fps," a Microsoft spokesperson told VGC.
"To deliver the highest quality backwards compatible experience consistent with the developer's original intent, the Xbox Series S runs the Xbox One S version of backward compatible games while applying improved texture filtering, higher and more consistent frame rates, faster load times and Auto HDR."
As Microsoft's most powerful current-gen console, Xbox One X is able to run games with specific enhancements which leverage its additional power over the base Xbox One S.
Xbox One X games can run at higher resolutions (up to 4K), with improved texture filtering and expanded colour detail. The console offers similar enhancements when running compatible Xbox 360 games.
However, as first reported by Digital Foundry, because the upcoming Xbox Series S has less RAM than Xbox One X (10GB vs 12 GB), it was "almost a foregone conclusion" that its backwards compatible games would be drawing upon the less powerful Xbox One S versions.
"I think this is something that maybe had not been considered by some folks," Digital Foundry's John Linneman said. "If you're playing an Xbox One game [on Series S], it's not going to be the Xbox One X version of the game. You're not going to get the 360 4K backwards compatibility or things like that."
DF editor Richard Leadbetter added: "I'm not sure that's been officially confirmed but basically if you think it through rationally, there's no other way it can be done.
"The Xbox One X has 9GB of system memory available to titles. The Series S has 8 [and] I've seen some reports that it's actually 7.5GB. Regardless, with either configuration, it's still lower than the Xbox One X, so I think it's almost a forgone conclusion that the backwards compatibility will be drawing upon Xbox One S as opposed to Xbox One X."
However, Linneman noted that the games running in Xbox One S mode should still perform better on the Series S, thanks to its improved performance over the low-end current-gen machine.
The $300 / £250 Xbox Series S was revealed earlier this week and will target running games at 1440p, with support for ray-tracing, 120fps and 4K upscaling. The console has virtually the same CPU as the $500 Series X, but a less powerful GPU, less memory and no disc drive.
In its Xbox Series S reveal video published this week, Microsoft showed how the next-gen console can leverage its CPU power to run Xbox One's Gears 5 at 120fps on compatible televisions.
It also showed how Series S's SSD can drastically improve load times when running Xbox One titles.
"It may be be running backwards compatible games in Xbox One [S] mode, but because the GPU is so much more capable, and knowing what we know about how backwards compatibility works, you should actually still be able to clean up performance issues," Linneman said.
"So games that maybe struggled on Xbox One S – either the dynamic resolution was overly-aggressive, with slowdown and things like that – conceivably they could actually run noticeably smoother on this machine."
Microsoft has boasted of many backwards compatibility enhancements for its high-end Xbox Series X console.
The $500 machine is capable of increasing the resolution of selected older games up to 4K and doubling their frame rates from 30 fps to 60 fps or 60 fps to 120 fps, Microsoft has claimed, with all the heavy lifting carried out at a system level, meaning no extra work is required by developers.
Additional enhancements that also apply to Xbox Series S include significant reductions in in-game load times and a Quick Resume feature which works with all new games and can be enabled for older ones.
On both Xbox Series X and S, legacy One and 360 games will also be improved with HDR support via a new reconstruction technique which enables the platform to automatically add HDR support to games "with zero impact to the game's performance."
Related Products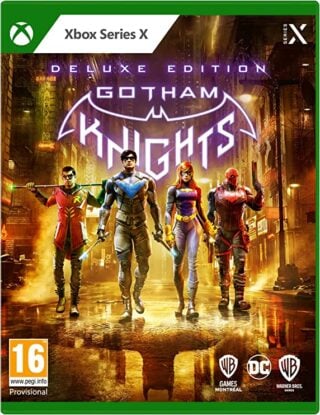 Gotham Knights - Deluxe Edition (Xbox Series X|S)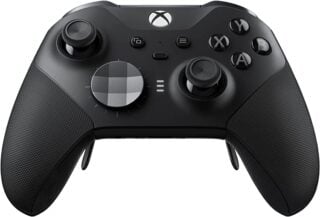 Xbox Elite Series 2 Wireless Controller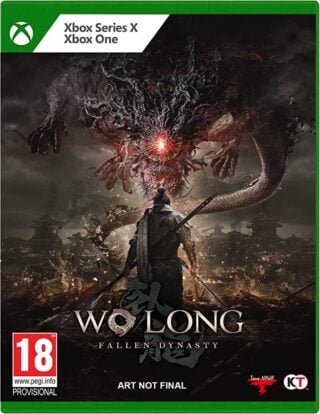 Wo Long: Fallen Dynasty (Xbox)
Other Products
Some external links on this page are affiliate links, if you click on our affiliate links and make a purchase we might receive a commission.