Xbox Series S backward compatibility video shows Fallout 4's frame rate doubled to 60 fps
Technical demo shows off enhancements coming to older games
Microsoft has released an Xbox Series X/S backward compatibility video showing how the next-gen consoles can enhance older games by increasing their frame rates.
The technical demo above shows Fallout 4's frame rate "effectively doubled" from 30 fps to 60 fps on Xbox Series S.
Peggy Lo, compatibility program lead for Xbox, discussed improved frame rates as part of a wider blog post published on Tuesday, which also covered previously announced Xbox Series X/S backward compatibility features.
The next-gen consoles will be backward compatible with existing Xbox One games and accessories, including backward compatible Xbox 360 and original Xbox titles, which will "look and play better than ever before", according to Microsoft.
This is thanks to features such as Auto HDR, which automatically adds HDR enhancements to games which only shipped with standard dynamic range.
Xbox Series X is also capable of increasing the resolution of selected older games up to 4K and doubling their frame rates from 30 fps to 60 fps or 60 fps to 120 fps, with all the heavy lifting carried out at a system level, meaning no extra work is required by developers.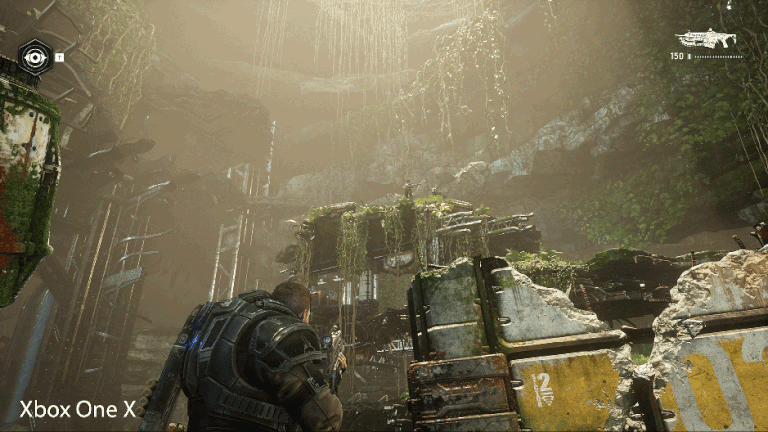 Backwards compatible titles also see significant reductions in in-game load times.
"Many improvements are the result of the custom designed processor that allows compatible games to play and leverage the increased CPU, GPU and memory from the new consoles," Lo wrote on Xbox Wire. "In addition however, the backward compatibility team has developed new methods for effectively doubling the framerate on select titles.
"While not applicable for many titles due to the game's original physics or animations, these new techniques the team has developed can push game engines to render more quickly for a buttery smooth experience beyond what the original game might have delivered due to the capabilities of the hardware."
Sony revealed a list 10 PS4 games which are not playable on PS5 last week.
While it said "the overwhelming majority of the 4,000+ PS4 games are playable on PS5", it warned that "some functionalities that were available on the PS4 console may not be available on PS5 consoles" and "some PS4 games may exhibit errors or unexpected behavior" when played on the next-gen system.
Some PS4 games will benefit from the PS5 Game Boost feature, which may make them run with a higher or smoother frame rate. Ghost of Tsushima will utilise PS5 Game Boost to support frame rates up to 60fps.