Xbox says PC audience 'isn't a window, it's a market that deserves our games day 1'
Microsoft will generate $1 billion in PC gaming revenue this year, according to Phil Spencer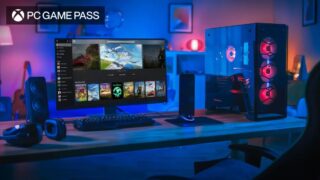 Microsoft's head of gaming has stressed the importance of the PC gaming market to Xbox.
In an interview with Giant Bomb, Xbox boss Phil Spencer discussed the company's strategy of releasing first-party titles simultaneously on console and PC.
"Day one on PC, and this will be, I don't know if people will love this statement, we don't look at the PC audience as a window, right, it's a market, and it's a market that we believe deserves our games day one," he said.
"And that's where we're going to ship our games. It's not about, like, later on I'm going to sell you those games so that something else happens. Like, we see the PC market—we can do a better job with the Xbox app and the work that we have—but our games library, and even our investments in things like Bethesda, was because of their PC heritage and what they can mean."
Microsoft's PC gaming strategy contrasts with that of PlayStation maker Sony, which has committed to releasing most of its first-party titles on console first.
Last October, PlayStation Studios head Herman Hulst said Sony's future console games would have to wait "at least a year" before coming to PC, aside from live service titles, which could launch simultaneously.
Asked if Xbox is doing a good job of convincing the PC audience that it's an important market, Spencer said the signs are positive, even if there's room for improvement.
"All I can look at is our users and the business, and the business has never been bigger. Earlier I talked about how we'll do over $1 billion in PC revenue this year, and Game Pass is over 100% bigger than it was last year on PC, and our player base is almost 50% bigger than it was.
"So, I don't know what else to look at. Can we do better? Yes, absolutely and we need to."
During a Kinda Funny Games Xcast podcast last month, Spencer was asked if Xbox had taken its eye off the console market by focusing too much on PC.
In response, he said Microsoft would be wrong to think that just building great console titles could help it overtake Sony and Nintendo in terms of hardware sales.
Instead, Xbox has chosen to pursue a different strategy to the Japanese companies, one focused on fulfilling developers' vision of enabling customers to play their games on any screen, according to Spencer.
"We're not in the business of out-consoling Sony or out-consoling Nintendo," he said.
"There isn't really a great solution or win for us. And I know that will upset a ton of people, but it's just the truth of the matter that when you're third place in the console marketplace and the top two players are as strong as they are, and have in certain cases a very, very discrete focus on doing deals and other things that kind of make being Xbox hard for us as a team, [and] that's on us, not on anybody else."
He added: "I see commentary that if you just built great games everything would turn around. It's just not true that if we go off and build great games then all of a sudden you're going to see console share shift in some dramatic way.
"We lost the worst generation to lose in the Xbox One generation where everybody built their digital library of games. So, when you go and you're building on Xbox, we want our Xbox community to feel awesome, but this idea that if we just focused more on great games on our console that somehow we're going to win the console race, I think doesn't really lay into the reality of most people."
Spencer claimed that 90% of the people who buy a console every year already own a PlayStation, Nintendo or Xbox console, and their digital game library lives on that ecosystem.
"This is the first generation where the big games that they're playing were games that were available last-gen. When you think about Fortnite and Roblox and Minecraft, the continuity from generation to generation is so strong.
"I see a lot of pundits out there that kind of want to go back to the time where we all had cartridges and discs and every new generation was a clean slate and you could switch the whole console share. That's just not the world that we are in today. There is no world where Starfield is an 11 out of 10 and people start selling their PS5, that's not going to happen."
Related Products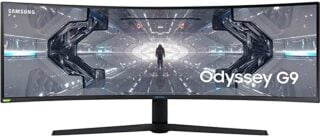 SAMSUNG 49-inch Odyssey G9 Gaming Monitor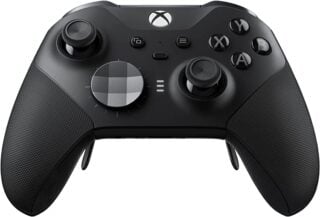 Xbox Elite Series 2 Wireless Controller
Other Products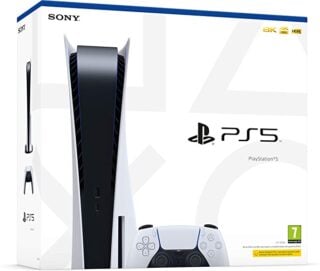 PlayStation 5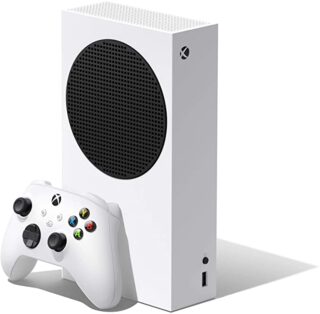 Xbox Series S
Some external links on this page are affiliate links, if you click on our affiliate links and make a purchase we might receive a commission.