Xbox says it wants to make more PlayStation-style blockbuster games
"Making sure we've got those kinds of games for our fans is important for us," says studios boss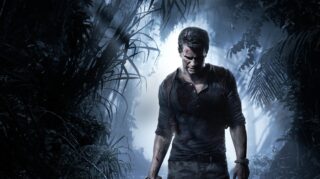 The boss of Xbox Game Studios has said the publisher wants to get better at making the type of blockbuster games that rival PlayStation is known for.
In an interview with Kinda Funny Games, Matt Booty said Xbox Game Studios is focused on creating a diverse software portfolio, noting that "the cool thing about Game Pass is that it's got room for everything from Halo to smaller games like Grounded".
However, he also acknowledged the need for Xbox to deliver the kind of immersive triple-A experiences that have become synonymous with Sony Interactive Entertainment.
Asked if he would like Xbox to have "one of those type of games" in its line-up, Booty praised PlayStation's output.
"First, just to bring it up, hats off to Sony and their studio system and the leaders that they've got there, I mean it's fantastic," he said. "You can't argue with the quality and the craft and the games that they've delivered, that they're working on now and the stuff that we've seen so far, so just kudos and hats off to them.
"I tend to come at that, less of 'one of those' and more making sure that we are paying attention to fan expectations. I think that there's a certain kind of game that generates an anticipation that kind of becomes this big tentpole moment, it's a game that fits that intersection that everybody can play and it's also a big world that you feel like you can inhabit, and I think those kinds of games are important.
"And certainly, it's been a place where we have not been out in front, we haven't really had the sort of one to one with Sony there," Booty acknowledged. "I don't necessarily want to get into, 'what's our Uncharted? What's our Horizon Zero Dawn? What's our this? What's our that?' I don't think that does anybody any good.
"But you hit on a great point which is, what I take away was, what are those game that have got universal themes, that have got a big world that people want to get lost in, that have really well realised characters and really high production values? That is absolutely what we want to go after."
Booty added: "And [Xbox boss] Phil [Spencer] did an interview yesterday I think with the Wall Street Journal and he was talking about, 'look we're not done, we're still growing, the games industry is growing, Xbox is growing'.
"So we studios are going to have to grow along with that, and making sure that we've got those kinds of games for our fans is important for us."
Elsewhere in the Kinda Funny interview, Booty said Xbox jumped at the chance to bring Crystal Dynamics on board to co-develop the Perfect Dark reboot.
Related Products
God of War Ragnarök (PS5)
Other Products
Some external links on this page are affiliate links, if you click on our affiliate links and make a purchase we might receive a commission.