Xbox says industry must do more to promote healthy gaming
Company "exploring" broader application of console safety features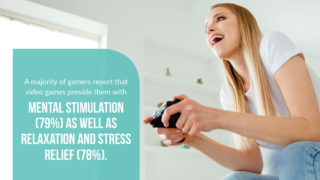 A senior Xbox executive has said the industry must bear more responsibility for promoting healthy gaming lifestyles, as the business comes under increased scrutiny for not doing enough to protect vulnerable players.
With the World Health Organisation preparing to vote this week on whether to classify video game addiction as an official disease and loot boxes being regularly linked with gambling, Xbox head of operations Dave McCarthy said Microsoft is committed to being a standard bearer for promoting healthy gaming behaviours.
"We feel – at Xbox and Microsoft – that we have a huge responsibility when it comes to the healthy gaming lifestyle of the players on our service overall", he told GamesIndustry.biz.
"We have an on-going commitment to constantly evolving that tool set around things, like screen time, content restrictions and spending controls… because some people need help. Parents especially, it's not easy being a parent in this modern age."
PUBG Mobile publisher Tencent said last week it's in the process of rolling out a new "gameplay management system" designed to promote healthy behaviours.
Targeted at under 18s, who must acknowledge a "gaming advisory" notice each time they load the title, it sends notifications to players at undisclosed intervals reminding them to "rest or stop the game".
Asked if Xbox could introduce an alert system for users playing for prolonged periods of time, McCarthy said: "That's interesting, because Mixer has something like that. If you're streaming on Mixer, there's a setting that is a reminder to you to take a break. So we do have examples of that in our ecosystem."
He added: "We have to be clear in our stance that we do believe a balanced approach to a gaming lifestyle is key. We need to state that's a value of ours. It is reflected right now in the parental settings and the family controls. We're exploring the idea over whether we would apply those more broadly across our ecosystem."
McCarthy concluded: "It's a shame that not every company is out there talking about… not just the good things, but acknowledging that we do have a responsibility. We're going to do it regardless, and if that pulls other along, then awesome."