Xbox opens FTC defence by claiming it's 'lost the console wars'
Microsoft claims it's been "losing" the battle against PlayStation and Nintendo since 2001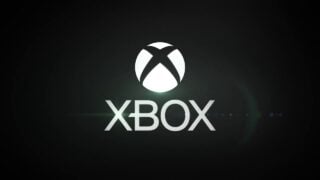 Microsoft opened the first day of its court battle against The Federal Trade Commission on Thursday by claiming that it's officially "lost the console wars".
In its proposing findings of fact submitted on the first day of its court battle over the $69 billion acquisition of Activision Blizzard, Microsoft argued (via The Verge) that "Xbox has lost the console wars, and its rivals are positioned to continue to dominate".
Other documents shared by IGN describe Microsoft's previous consoles with similar negative language. The company claimed that the original Xbox console was outsold by both Sony and Nintendo by a "significant margin", and claimed that it hasn't stopped "losing" the "console wars" since.
"Xbox's console has consistently ranked third (of three) behind PlayStation and Nintendo in sales," documents read. "In 2021, Xbox had a share of 16% while Nintendo and PlayStation had shares of [redacted] and [redacted], respectively.
"Likewise for console revenues and share of consoles currently in use by gamers ('installed base'), Xbox trails with 21% while PlayStation and Nintendo have shares of [redacted] and [redacted], respectively."
Microsoft argues that it's now "betting on a different strategy" by generating profit through game sales and accessories, rather than console sales.
The arguments were made as part of Microsoft's defence against a preliminary injunction brought by the FTC, which is seeking to pause the Xbox firm's proposed Activision deal ahead of the critical date of July 18, after which parties could renegotiate.
Witnesses for the evidentiary hearing beginning this week include Microsoft CEO Satya Nadella, PlayStation boss Jim Ryan, Bethesda's publishing boss Pete Hines, and Activision CEO Bobby Kotick.
Related Products
Other Products
Some external links on this page are affiliate links, if you click on our affiliate links and make a purchase we might receive a commission.