Xbox One July update adds useful Game Pass feature
Bookmark titles to play later. Alexa voice controls also expanded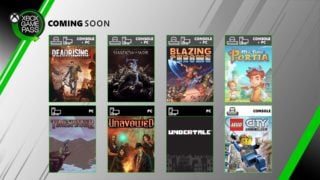 Microsoft has begun rolling out Xbox One's July update, which introduces a new Game Pass feature called Play Later.
It allows users to bookmark games they'd like to return to later, making it easy to find them next time they're looking for something new to play.
The Play Later list can be managed via the console or the Game Pass mobile app.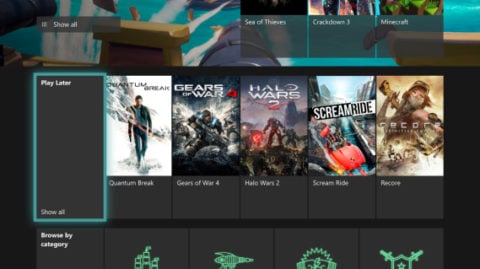 Xbox One's July update also sees new recognised phrases added to Xbox Skill for Alexa, which lets users interact with their console using voice commands through Alexa-enabled devices.
You can now explore the Game Pass library of over 100 titles, find out which of your friends are online, or pair your Xbox controller with your console using voice commands.
Launched in the US and UK last year, Xbox Skill for Alexa is from today also available in Australia, Canada, France, Germany, Italy, Mexico and Spain.
July's line-up of new Game Pass titles include Middle-earth: Shadow of War, Dead Rising 4 and Lego City Undercover.
Subscribers also get automatic access to the Gears 5 tech test, which commences on July 19.