Xbox looks to have reversed controversial Series X box branding
Large 'optimised' badge has seemingly been removed from game covers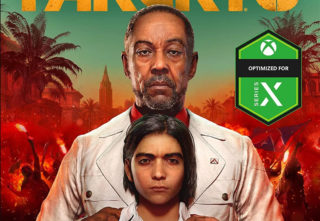 Microsoft looks to have removed a controversial branding element from the front of Xbox Series X game boxes.
Until now the cover art for Series X games has been dominated by the large 'optimised' logo, but according to an official asset released for Codemasters' Dirt 5, the branding has now been removed and possibly placed on the rear of the box.
"Microsoft is removing the giant Xbox Series X enhanced logo from the front of Xbox game boxes," journalist Tom Warren wrote on Monday. "I believe it will now be placed at the rear of retail game boxes."
Until now, all official assets for Series X covers has included the badge, along with information for compatible platforms, HDR, Smart Delivery, 4K and more.
In comparison, Sony released the first PlayStation 5 box art for Spider-Man Miles Morales last month, which features a clean design with minimal platform logos or branding.
Xbox boss Phil Spencer recently suggested the company could hold another of its regular Xbox events in August. Media reports had previously indicated that Xbox would use an August event as the platform to announce its second next-gen console, codenamed Lockhart.