CONFIRMED: Xbox has acquired Activision Blizzard
Microsoft now owns Call of Duty, Warcraft, Crash Bandicoot and more following '$70bn' deal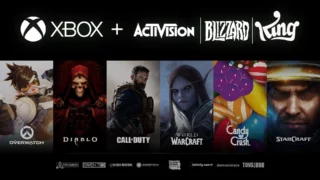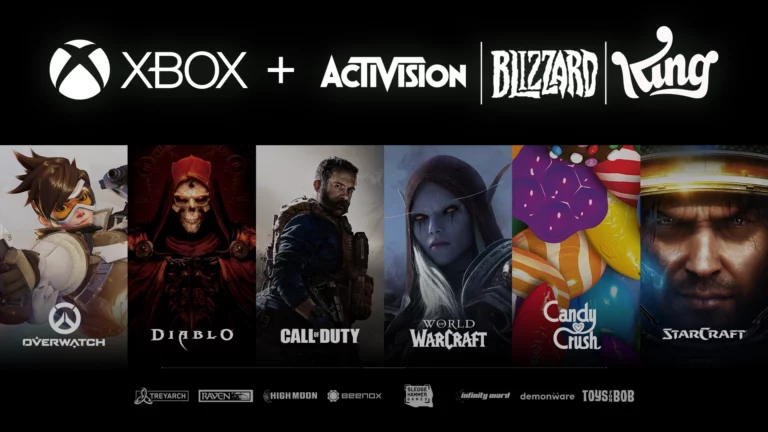 Xbox parent Microsoft has confirmed it's acquired Activision Blizzard in the games industry's biggest-ever deal.
The acquisition – which Microsoft confirmed will cost $95.00 per share, in an all-cash transaction valued at $68.7 billion – means that Xbox now has exclusive ownership of Call of Duty, Warcraft, Overwatch, Crash Bandicoot, Guitar Hero and more.
Microsoft also adds studios such as Infinity Ward, Raven Software, Sledgehammer Games, Toys for Bob and Treyarch, bringing its first-party roster to 30 studios, along with additional publishing and esports production capabilities, and a major presence in mobile with the addition of Candy Crush maker King.
The deal is expected to close in Microsoft's fiscal year 2023, subject to closing conditions and completion of regulatory review. The transaction has been approved by the boards of directors of both Microsoft and Activision Blizzard. However, it's been claimed it could face opposition from the US government.
Once completed, it could mean that some of entertainment's biggest properties remain exclusive to Xbox consoles and that future releases appear on its Game Pass subscription service on the day of their release.
After the deal's completion, Microsoft will become the world's third-largest gaming company by revenue, behind Tencent and Sony.
Microsoft's head of gaming Phil Spencer said in a statement:
"We are incredibly excited to have the chance to work with the amazing, talented, dedicated people across Activision Publishing, Blizzard Entertainment, Beenox, Demonware, Digital Legends, High Moon Studios, Infinity Ward, King, Major League Gaming, Radical Entertainment, Raven Software, Sledgehammer Games, Toys for Bob, Treyarch and every team across Activision Blizzard.
"Until this transaction closes, Activision Blizzard and Microsoft Gaming will continue to operate independently. Once the deal is complete, the Activision Blizzard business will report to me as CEO, Microsoft Gaming."
Spencer said that, upon close, "we will offer as many Activision Blizzard games as we can within Xbox Game Pass and PC Game Pass, both new titles and games from Activision Blizzard's incredible catalog."
He added: "The fantastic franchises across Activision Blizzard will also accelerate our plans for Cloud Gaming, allowing more people in more places around the world to participate in the Xbox community using phones, tablets, laptops and other devices you already own. Activision Blizzard games are enjoyed on a variety of platforms and we plan to continue to support those communities moving forward."
Controversially, Microsoft confirmed on Tuesday that Activision Blizzard CEO Bobby Kotick, who has recently been named in a discrimination scandal, will continue to serve as the publisher's boss.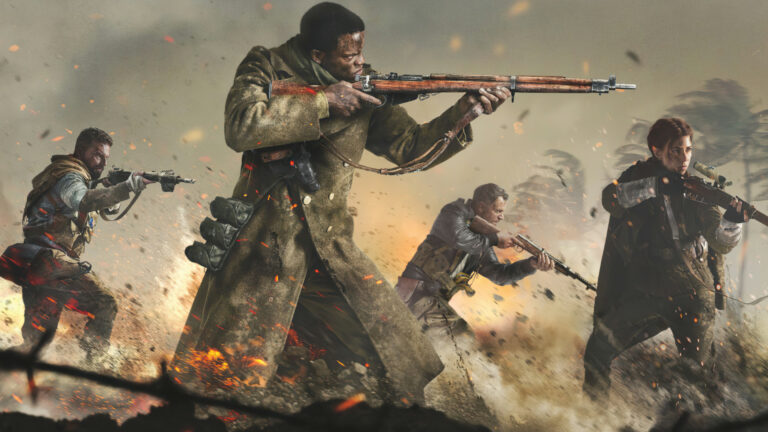 "…he and his team will maintain their focus on driving efforts to further strengthen the company's culture and accelerate business growth," Microsoft said. "Once the deal closes, the Activision Blizzard business will report to Phil Spencer, CEO, Microsoft Gaming."
Spencer further commented: "As a company, Microsoft is committed to our journey for inclusion in every aspect of gaming, among both employees and players. We deeply value individual studio cultures. We also believe that creative success and autonomy go hand-in-hand with treating every person with dignity and respect.
"We hold all teams, and all leaders, to this commitment. We're looking forward to extending our culture of proactive inclusion to the great teams across Activision Blizzard."
Nearly 1900 employees – or roughly 20% of the company – have signed an online petition calling for Kotick to step down from his position. That includes lead developers from King, Blizzard and Activision studios such as Sledgehammer and Infinity Ward.
Kotick commented on the Microsoft deal on Tuesday: "For more than 30 years our incredibly talented teams have created some of the most successful games.
"The combination of Activision Blizzard's world-class talent and extraordinary franchises with Microsoft's technology, distribution, access to talent, ambitious vision and shared commitment to gaming and inclusion will help ensure our continued success in an increasingly competitive industry."
Niko Partners analyst Daniel Ahmad said that the Activision Blizzard acquisition – by far the biggest ever in the games industry – and its proximity to the previous biggest, this month's buyout of Zynga by Take-Two, showed the increasing importance of IP ownership.
"The driver of the deal continues to be the increasing value of content, IP and talent within the games industry, in relation to making Game Pass a no brainer across all platforms (on + off console)."
Bloomberg journalist Jason Schreier speculated that Microsoft's acquisition could rejuvenate Warcraft maker Blizzard, which in recent years has been under pressure to release more games, resulting in significant departures.
"While monopolies are undoubtedly bad news for the video game industry, this acquisition could have some positive effects on Blizzard both culturally and strategically," he commented. "Under Activision, every game had to be a billion-dollar franchise. Under Xbox, that will likely change".
"Bobby's ultimate goal (other than to get away with everything he did) was to turn Blizzard into another Activision studio cranking out yearly hits. Under Xbox, Blizzard may be able to regain some of its autonomy and fix some big problems. Maybe!"
Related Products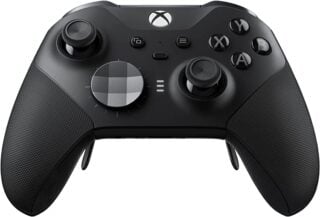 Xbox Elite Series 2 Wireless Controller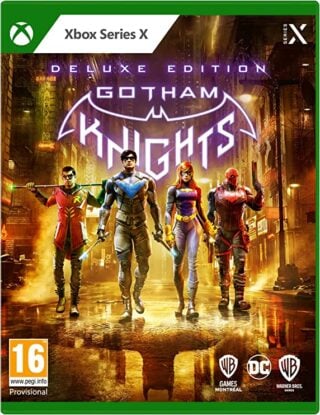 Gotham Knights - Deluxe Edition (Xbox Series X|S)
Other Products
Some external links on this page are affiliate links, if you click on our affiliate links and make a purchase we might receive a commission.